Are you a fan of 90s-era gaming, and are you already bored of the 9-5 churn and in need of desperate distraction? Well here's something to keep you busy in your tea break.
The Nineties Game Quiz - from Kongregate user Saybox - asks participants to name 93 pieces of music, each from a classic 90s videogame. If stuck, there are a limited number of hints which reveal a screenshot of the game in question.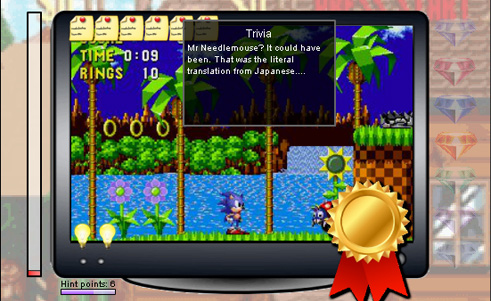 Each question is packed with trivial details about the game as well, unlocked when the name is revealed.
I had a quick go and despite still being a nipper when many of these games were released, was surprised at how many I could remember. Post your high scores in the comments below, if you can handle the nostalgia. ®