Fast runner
The Pad's "Performance" mode doesn't ramp up the Tegra 3's clock speed quite so high as it does on the Prime, but the on-board memory is now DDR 3 rather than DDR 2.
My Antutu benchmark tests averaged out at just a sniff over 10,000 which, if not quite as impressive as the Prime, is still near the top of the pile. In everyday use, whether you are just flicking around the UI or playing Shadowgun, the two machines are effectively indistinguishable from a performance perspective.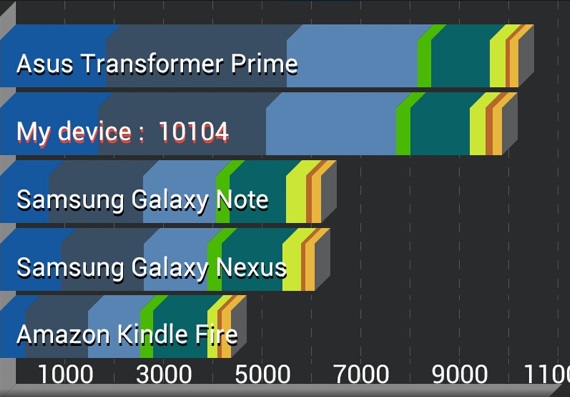 Both the tablet and dock batteries clock up at 22 and 16.5Wh, respectively, and are smaller than those used in the Prime though there's not a massive difference in run time. Looping a 720p video drained the tablet battery in six hours. Using the dock battery extended that to 10.5 hours. That's 60 and 90 minutes less than the Prime in each case.
All the other Prime goodies have made it over to the Pad, including the dock's USB and SD card slots, the 8Mp main and 1.2Mp secondary cameras, and the Micro SD card slot in the tablet itself. The keyboard dock - plastic body aside - looks and feels near enough identical to the Prime's, though I didn't have them both side-by-side to do a forensic comparison.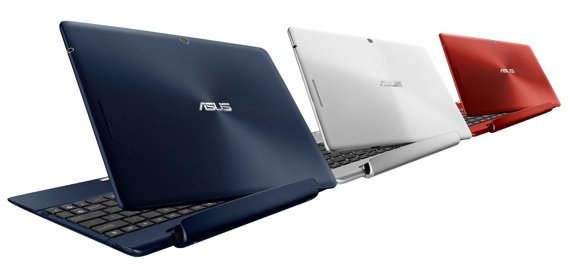 The ol' red, white and blue
It may be my ears playing tricks on me but the single rear speaker seemed louder on the Pad than on either the original Transformer or the Prime. Whatever, the results are impressive and make the Pad a great device for watching movies or playing games without earphones.
But the best thing about the Pad though is the price. At £399 for the 32GB version, the Pad represents a worthwhile saving over the Prime. With any luck, the 16GB version will make it to these shores for nearer £350 which I reckon will make it a very compelling purchase.
Verdict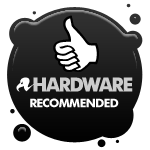 The new Asus Transformer Pad gives you 95 per cent of the Transformer Prime experience for 80 per cent of the price - with the added bonus of reliable GPS. What you lose is negligible; what you gain - £100 - is not to be sneezed at. Our new best Android tablet? Oh yes. ®
More Tablet Reviews

Toshiba AT200
Apple
New iPad
Wi-Fi only
Lenovo
Thinkpad
Tablet
ViewSonic 10e
Ten high-end
Android
tablets

Asus Transformer Pad TF300
Plastic-clad Prime for the less well-off slab fondler.
Similar topics