Review Things sometimes change fast. Take the HMS Lord Nelson, a fine battleship when laid down in 1905 but almost instantly rendered obsolete by HMS Dreadnought, laid down just a few months later.
Or take HTC's One V. A 3.7in single-core LCD Android phone now up against a dual-core 4in OLED-screen device for the same contract price of £23 per month.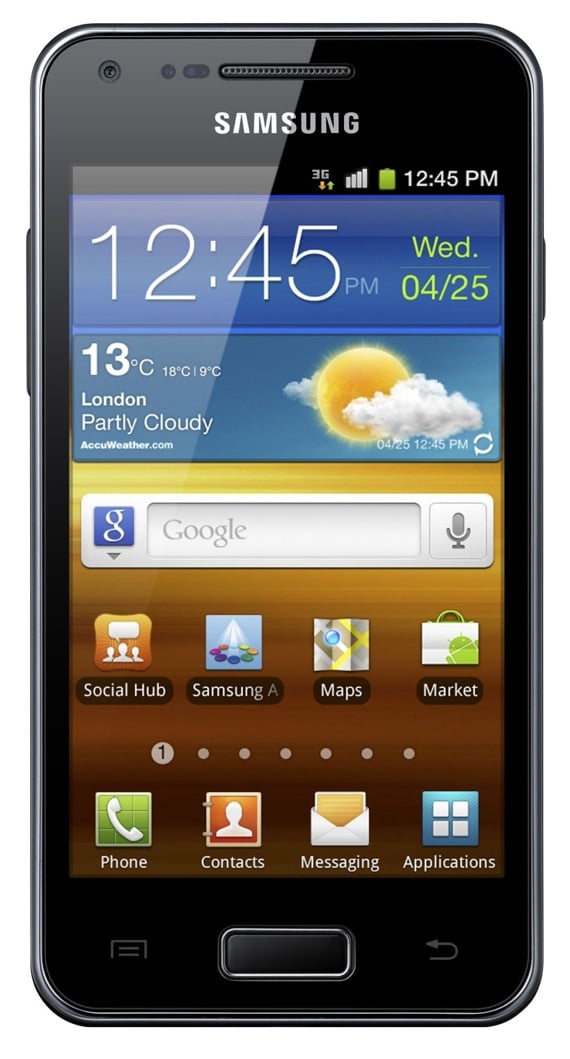 The S Advance's screen isn't 'retina' but its wonderfully colourful, even outdoors
The Advance looks like it should cost more thanks to its Galaxy Nexus-like asymmetrically curved glass screen. For a four-incher it's slender and light, measuring only 9.7mm front-to-back and weighing 120g.
Unlike the HTC One series, members of which are hewn from polycarbonate or aluminium, the Advance is a wholly plastic affair. Don't hold that against it - it's good quality plastic which, thanks to the gun-metal colouring, looks like metal.

Curiously curvy
These days, a 4in, 480 x 800 screen is not that uncommon in a mid-price handset, but an OLED panel is. Like all of Samsung's S-AMOLED screens it's wonderfully - if somewhat unnaturally - colourful and works well in bright daylight.
Some folk harp on about Samsung's pentile matrix screens showing more pixelation than is ideal, but I can't say it's something I've ever noticed, at least not beyond what I'd expect of any screen with a 233dpi pixel density.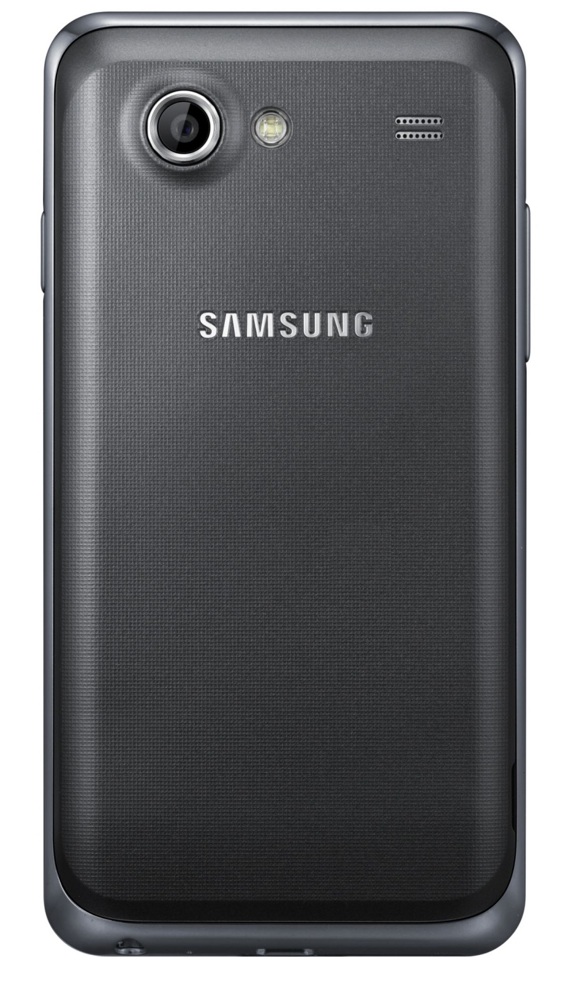 The back cover hides a removable battery and Micro SD slot
Prise off the back and you'll find a removable 1500mAh battery which proved capable of giving me around 48 hours of use. You'll also find hot-swappable slots for standard-sized Sim and Micro SD cards.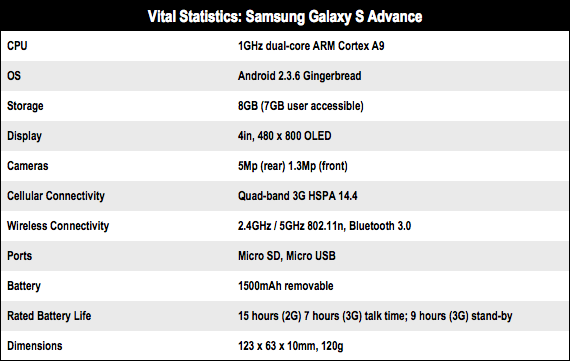 Similar topics