This article is more than 1 year old
Apple 13in MacBook Pro to fall into line this autumn
Nurse, the screens
Analyst Ming-Chi Kuo of KGI Securities, a stockbroker, has a good record on forecasts: he accurately predicted the launch of the 15in MacBook Pro with Retina Display just before the machine's announcement. He also correctly said Apple would kill off the 17in MacBook Pro.
Now he's saying a 13in version will be out in the autumn, MacRumors notes.
Such a move is no great stretch of the imagination, mind. Apple has 13in and 15in MacBook Pros. It has unveiled the next version of the latter - the former must surely be superseded likewise.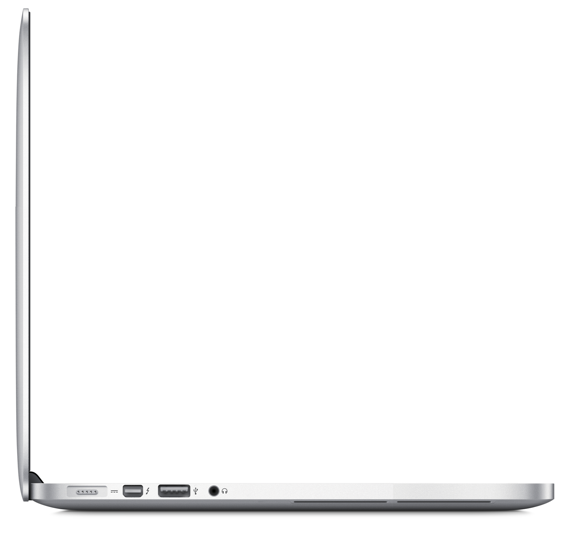 13in MacBook Pro with Retina Display: coming in October?
Apple, we guess, would have done so already if it could be assured sufficient numbers of ultra-high resolution display panels to meet demand. Had it been able to reach a comparable price point to the current generation of screens, it would probably have canned the existing 13in and 15in MacBook Pros too.
Pricing the current 15in retina machine high, in part by equipping it exclusively with solid-state storage - want more? Hook up a fast, capacious Thunderbolt drive, or more than one - helps dampen demand while the display production process catches up.
Indeed, Kuo notes that the 13in machine will use "a lower-yield retinal display than the 15in version", so Apple will spend the time stockpiling screens or waiting for the production process to mature sufficiently for the display price to come down to a sensible level.
That will happen, Kuo reckons, in September, paving the way for an October launch.
Hat tip to MacRumors: it has spotted a reference to a 'MacBookPro10,2' in an online battery benchmark data archive. The 15in retina machine is the 'MacBookPro10,1'. ®