iPhone denies existence of Gibraltar, other bits of British empire
Does cater for non-existent South Georgians, though
The iPhone will not accept that people live in Gibraltar, a reader has pointed out to us, highlighting that the phone will not acknowledge this as a possibility when users are entering country names in their address book.
Android phones let users type in country names manually when adding addresses to contacts, while iPhones require you to choose from a list of Apple-selected countries of the world. And in the Apple universe, Gibraltar is not on the map.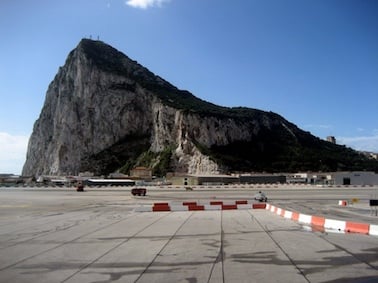 Cupertino does not compute: You say there's a rock there?
Far be from us to speculate that Apple is running a campaign against the existence of the British Empire. But we note that The Cook Islands – a parliamentary democracy in association with New Zealand but with Liz II as its monarch, is not listed either. And though the US Virgin Islands are an option, the British Virgin Islands are not.
Let's not forget the Turks and Caicos Islands - a British Overseas Territory with a population of 32,000 - because Apple has and does not list the island territory.
Apple does accept certain more globally prominent British Overseas Territories: the Falklands, Bermuda and the Cayman Islands. Even though the Falklands only has a population of circa 3,000.
Bafflingly, the British Overseas Territory of South Georgia and the South Sandwich Islands is listed, though it only had a population scratching 30 at last count - none of whom are permanent residents, being assigned to a British Antarctic Survey station. Maybe someone from Apple visited there once. Other interesting facts from the world according to Apple: the Palestinian Territories exist, as does The Vatican. Kosovo doesn't, though Serbia does.
Will this change when Apple launches the maps application that it has promised for iOS6, and actually has to look at the world a bit more closely? This sort of attitude to geography will not make for comprehensive coverage. ®