Apple 15in MacBook Pro with Retina Display
Simply, a stunner
Review You've got to hand it to Apple. Having created the first Ultrabook about three years before Intel even got around to coining the brand, it has now taken another step forward with the new MacBook Pro With Retina Display.
The 2880 x 1800 screen is certainly a looker, and you can understand why Apple has chosen to focus on that specific feature in all its marketing and advertising. However, the real eye-opener with this machine is the gradual realisation that – admittedly at a seriously high price for a modern notebook – Apple has finally managed to achieve the best of both worlds.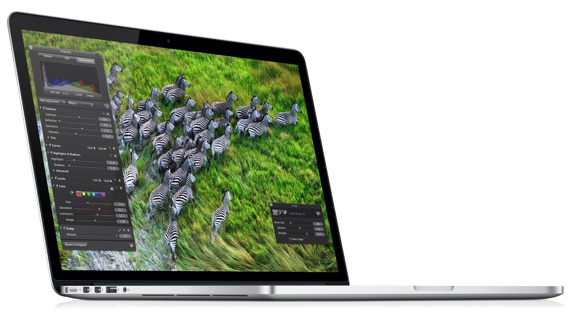 The screen's the star
In effect, this is the MacBook Air Pro – a slim, lightweight laptop that also provides professional-level performance. And a stonkingly good screen thrown in for good measure.
You do notice the crystal clarity of the screen straight away, even though the underlying Mac OS X desktop looks the same as ever. Icons and text haven't suddenly shrunk to microscopic size because of the higher resolution – which, after all, is four times that of the standard 15.4in MacBook Pro.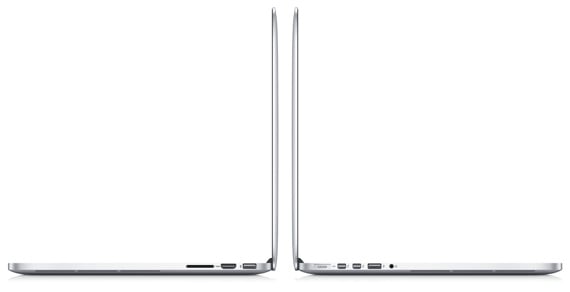 Slim is in
That's partly because Apple has updated the OS X graphics and bundled applications to support the display's higher resolution, but also because of an ingenious tweak to the Displays control panel in OS X. Instead of listing the various resolutions that are available, the Displays panel now allows you to scale the display of windows, text and icons so that they 'look like' a particular resolution.
By default, the machine opts for a setting that seems to mimic the more standard 1440 x 900 resolution by scaling text and graphics to a comfortable size. Apps with old graphics look no worse than they would anyway. You get that amount of effective screen real estate - the extra pixels are used to improve its level of detail, with suitable upgraded apps, of course.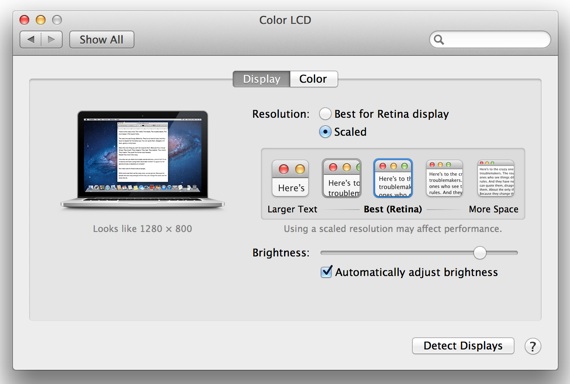 Select the display's appearance, rather than its resolution
However, you can also select a number of higher 'look like' settings in the control panel if you want to maximise the amount of space on screen. So, if you want to have a full - and staggering, for a notebook - 3840 x 2400 desktop, albeit with everything looking a lot smaller, you can. As a part-time programmer, using those extra pixels for a larger rather than better-looking workspace won me over to the new machine.