Half of Europe's workforce is too tech-challenged to fill all the extra ICT jobs that will be knocking around in the next few years, the European Commission has said.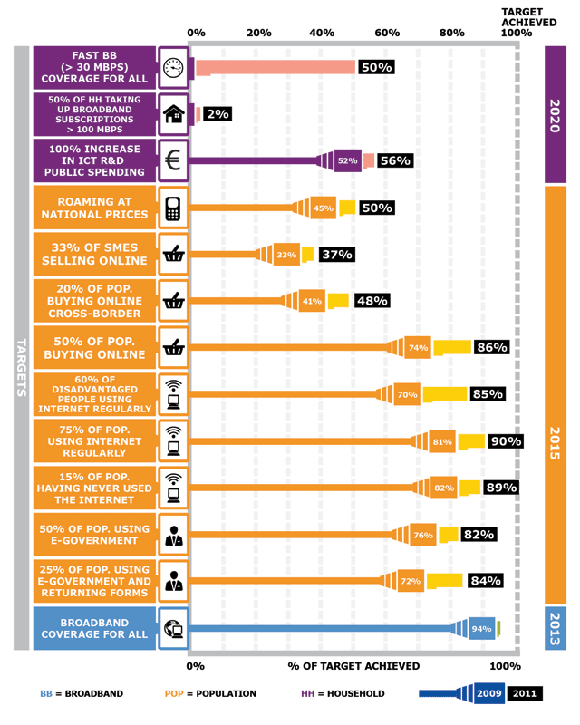 The EC's Digital Agenda crew released its scoreboard of how well the continent is doing on figuring out the interwebs today and said there were still a few areas that needed some work.
One concern was the lack of ICT skills in the labour force. The Digital Agenda study found that while 43 per cent of the population have medium or high internet skills – meaning they can make a phone call online or create a web page – nearly half of those surveyed weren't confident their online talents were sufficient for today's jobs... and a quarter had no skills at all.
"These problems are making it difficult to fill ICT vacancies, which will number 700,000 by 2015," the EC said in a canned statement.
The commission is also worried about how little is being invested in ICT by both the public sector and companies. Europe's ICT sector is now spending less than half of what the US splurges on R&D, the research found.
"Europeans are hungry for digital technologies and more digital choices, but governments and industry are not keeping up with them," digital doyenne Neelie Kroes said.
"This attachment to 20th century policy mindsets and business models is hurting Europe's economy. It's a terrible shame. We are shooting ourselves in the foot by under-investing. Europe will be flattened by its global competitors if we continue to be complacent."
Europe would like to see more small and medium businesses selling online and more people shopping across borders, but was running into difficulties with delivery issues and copyright complications, the commission said.
But, although the commission still reckons roaming charges are too high for mobile users in Europe, particularly now that so much online activity is mobile, it said it was chuffed with what its new roaming regulation had achieved so far.
The EC is also proposing some handouts to speed up its digital agenda. The Connecting Europe Facility will include over €7bn of EU support for next generation broadband and online services for procurement, health and justice, while Horizon 2020, an EU research fund, will have €80bn to splurge, and ICT will be a large beneficiary.
Meanwhile, the EU is preparing strategies on cloud computing and internet security, which it expects to present sometime this year. ®
Similar topics
Broader topics