This article is more than 1 year old
Ten... dual-band wireless routers
His and hers Wi-Fi
Product round-up A wireless routers is one of the most important items in any gadget lover's home. Performance, range and reliability are essential criteria to consider when deciding when buying a router. Also, bear in mind the configuration software, as routers can do quite a few tricks these days and accessing features from the on-board browser interface needs to be as painless as possible.
With the latest 802.11ac standard only just emerging with actual router hardware, you'll be hard pressed to find any mainstream device that supports this protocol, as yet. Currently, all mid- to high-end routers support the 802.11n wireless standard, with many operating at both 2.4GHz and 5GHz frequencies. 5GHz wireless networks usually perform better, since the frequency is used by fewer devices, and there's less interference, but its range is limited.
On test are ten wireless routers that have had their innards probed for user friendliness and broadcast powers measured for speed. The router tests were performed by transferring a 5GB file from a high-performance NAS to a MacBook Pro using FTP, over both the router's 2.4GHz and 5GHz wireless networks. To get an idea of best throughput, this was done over a distance of 1 metre. The same test on the 2.4GHz wireless network was set up in a room outside the thick external walls of a house, at a distance of roughly 15 metres.
Asus RT-N56U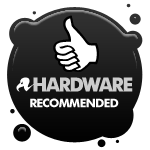 While most networking firms put plenty of effort into making their devices look attractive, they don't always put the same effort into the software and on-board interface. This doesn't apply to the Asus RT-N56U, since its stunning 'diamond-embossed' exterior is paired with a logical and well designed software interface that keeps text-heavy menus to a minimum, with plenty of attractive graphics and icons instead.
As with Cisco's E2500, it only supports a theoretical 300Mbps antenna configuration, but is chock full of other hardware. In addition to the usual four Gigabit Ethernet ports, there are two USB 2.0 ports, so you can add plenty of storage to create a makeshift NAS.
At 2.4GHz, the RT-N56U, coming in at 9.7MBps, but at 5GHz, it jumped to 18.9MBps. Long-range performance was good too, with the test file shuffling along at 4.6MBps.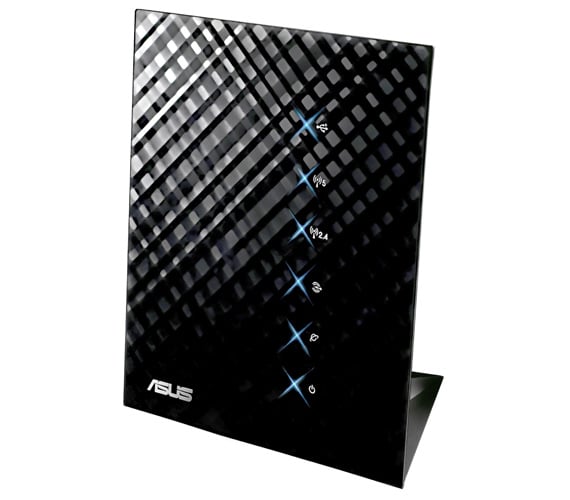 Reg Rating 80%
Price £85
More info Asus
AVM Fritz!Box WLAN 7390

The Fritz!Box 7390 is undoubtedly expensive, but its unique extras somewhat justify the price. In addition to ferrying wireless data between computers and devices, it has advanced telephony functions that no other router offers.
When connected to an analogue telephone line, the 7390 manages all your calls, with a built-in answering machine, fax, address book, call logging and support for various VOIP services (unfortunately, not including Skype).
It's also a DECT base station for cordless telephones, with AVM both selling its own MT-F handset, and the 7390 is compatible with other firms' models. With the Fritz!App Fon for Android or iOS, you can also answer landline calls using your smartphone.
It performs well too. At 2.4 GHz I measured 10.8MBps, which jumped to 16.39MBps at 5GHz, while at long range it still managed a very respectable 7.1MBps. The on-board interface is exceptionally clean, concise and consistent, which helps when configuring the 7390's more advanced functions.
However although the 7390 is excellent, if you'd rather keep your fixed-line telephone and router separate, a more affordable router is sufficient.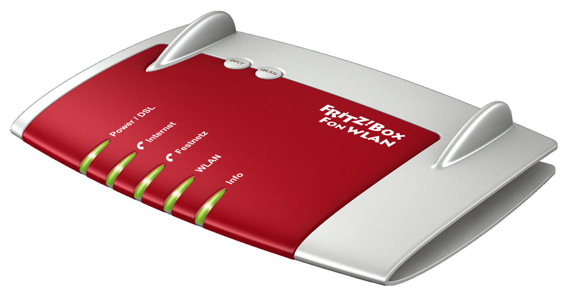 Reg Rating 80%
Price £200
More info AVM