Belkin Play N750 DB

The Play N750DB's product name comes from the combined performance of its five internal antennae, which are (theoretically) capable of 300MBps performance at 2.4GHz and 450Mbps at 5GHz. Along with four Gigabit Ethernet ports and dual USB 2.0 ports, it has everything offered
Belkin has a few proprietary functions, which are fairly similar to what's offered from other routers, but with a self-explanatory name. Aside from Self-Healing, which is for diagnostics, Video Mover and Precious Memories are related to the N750 DBs NAS functionality, for media sharing to DLNA devices and file backup
The N750's short-range performance at 2.4GHz was reasonable, managing 9.1MBps, but performance at 5GHz was more impressive, clocking in at 17.9MBps.
Belkin claims its 'multi-beam' technology improves wireless coverage, as it combines data streams more efficiently than the usual MIMO technique. In tests, I found its 5.5MBps long-range performance wasn't the best I've seen, but is still a great speed to achieve through a solid outer wall.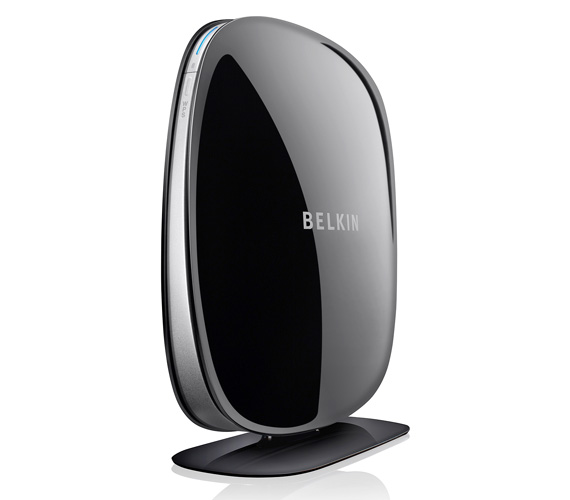 Reg Rating 70%
Price £70
More info Belkin
Buffalo AirStation Nfinity WZR AG300H

Buffalo's WZR-AG300H is one of the few routers to use the DD-WRT open-source firmware, which contains a wealth of routing functions that other manufacturers don't offer. Its support for Radius and bridging functions, for example, are far more comprehensive than anywhere else.
On the outside, there are some unusual switches to disable the routing or manually switch the QoS setting to prioritise media playback. Likewise, the unique rectangular antennae resemble wings, lifting away from the device.
Its wireless performance was limited. The WZR-AG300H is only rated at 300Mbps, but even then it clocked up transfer speeds significantly slower than other routers with the same configuration. The test file transferred at 8.9MBps at 2.4GHz and 11.6MBps at 5GHz, and at distance this dropped to 3MBps.
I suspect advanced users will still find much to like though, especially the performance monitoring tools, although these benefits will most likely be wasted on a typical consumer.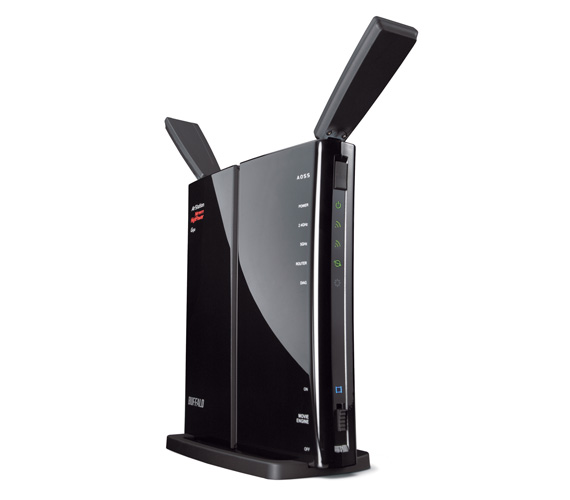 Reg Rating 75%
Price £80
More info Buffalo