Cisco Linksys E2500

At £75, the snazzy-looking Linksys E2500 is relatively kind to your wallet, but unfortunately it lacks a few features found on other routers. There's no USB port nor Gigabit Ethernet, as the LAN ports are only capable of 100Mbps speeds. The antenna configuration only supports 300Mbps, while other routers can manage 450Mbps, although this is only a theoretical speed.
There's still plenty to like though. Setup is very straightforward with the Cisco Connect software and guest networks, IPv6 and dynamic DNS services are supported. It can also be flashed with the DD-WRT open-source firmware (but does not ship with it).
I measured adequate performance, at both short and long range, but nothing spectacular. In tests, the E2500 managed 9.8MBps at 2.4GHz and 12.1MBps at 5GHz, while at long range the E2500 achieved just 2.8 MBps.
Unfortunately, while I can live without a USB port, the omission of Gigabit Ethernet is severely limiting when transferring large files over a wired network.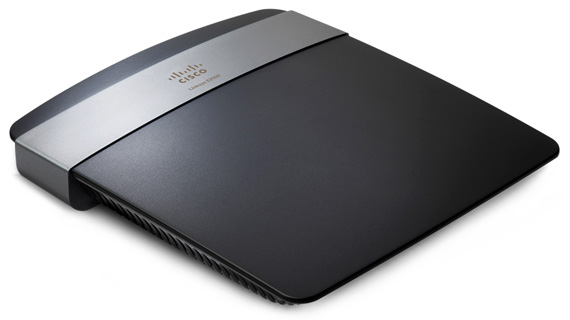 Reg Rating 65%
Price £75
More info Cisco
D-Link DIR-857 HD Media Router 3000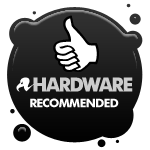 D-Link's flagship router is something of a beast, in terms of both its strong performance and long list of features. It has a triple-stream antenna configuration, theoretically allowing for up to 450Mbps. Along with the full array of usual features, such as Gigabit Ethernet, there's also an integrated USB 3.0 port and even an SD card slot at the back.
As with other routers, these can be used to create a do-it-yourself NAS, and D-Link's excellent SharePort software is an alternative to opening network ports to access your files remotely. There's also a handy SharePort app for iOS and Android mobile devices which works well too.
I measured some astonishing speeds, with the DIR-857 managing 15.7MBps at 2.4GHz and 21.4MBps at 5GHz, while long range file transfers were still an impressive 4.6MBps. The DIR-857 is one of the fastest routers tested, and although this performance comes at an eye-wateringly high price, lest we forget it also comes with a shed load of handy features.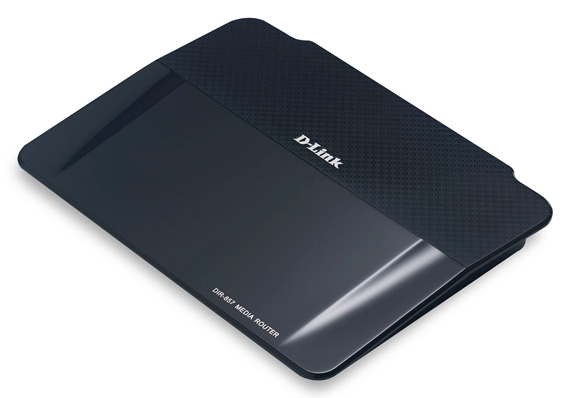 Reg Rating 80%
Price £150
More info D-Link