TP Link WR2543ND

While it looks and feels plasticky, at £55, the WR2543ND is exceptional value for money, since its specifications include everything offered by more expensive routers, and even lacked by others. There are four Gigabit Ethernet ports, 3x3 MIMO external antennas, and a USB 2.0 port for sharing printers or storage.

 Most of the usual software functions are supported too, such as DynDNS, QoS controls, VPN passthrough and a DoS/SPI firewall. A downside is that the WR2543ND cannot output both 2.4GHz or 5GHz wireless networks simultaneously. The interface is also something of a step back in time, with text-heavy menus and a distinct lack of graphics and icons.
But the excellent performance makes up for it, since I measured 10.8MBps at 2.4GHz, and 17.8MBps at 5GHz. At long range it fared well too, achieving 5.3MBps. Budget-conscious buyers who don't need simultaneous dual-channel functionality should look no further.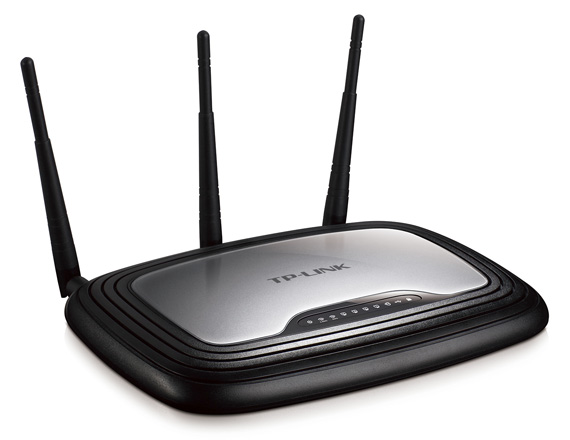 Reg Rating 75%
Price £55
More info TP Link
Zyxel NBG 5715

The NBG 5715 is a router that amazes and disappoints in equal measure. As well as the usual WPS button and Gigabit Ethernet, it's the only router to come with two integrated USB 3.0 ports, with the potential of creating a high-performance NAS simply by adding USB 3.0 external storage. But instead, Zyxel forces you to instal its dreadful NetUSB Share Center software, which then maps the storage to a spare drive letter.
This is a shame, because the NBG 5715's interface is otherwise excellent. Graphical menus, tables detailing the status of each network port, a firewall, VPN, QoS and content filtering are all there.
Performance is a similar story. I measured fantastic short-range performance, with the NBG 5715 achieving 12.8MBps at 2.4GHz, and a mind-blowing 25.6MBps at 5GHz. In our long-range tests though, this dropped to an unappetising 1.9MBps. ®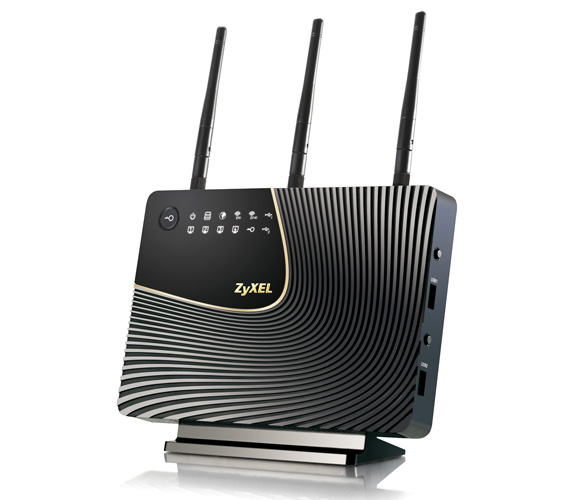 Reg Rating 70%
Price £120
More info Zyxel