EU boffins ponder robot copters that carry people but no pilots
The problem's not flying cars, it's flying drivers
---
Automation is supposed to make life easier: allowing us to loll around eating doughnuts while the machine does its thing. But when the machine stops working, humans have to throw their half-eaten baked goods to one side and deal with the screw-up. And while that's one thing on a factory production line, it's another when you're 200ft in the air in a miniature helicopter.

The new way to commute
This is the core dilemma boffins are grappling with at a EU-funded project at the German Karlsruhe Institut. We've covered the MyCopter project before; it's a cross-European project investigating the possibility of solving Europe's road congestion by putting commuters in tiny personal helicopters by circa 2050. This time, the boffins are looking at how they can use automation to make the mini-'copters safe. This is the project's brief:
Such Personal Aerial Vehicles should be fully or partially autonomous without requiring ground-based air traffic control. Furthermore, they should operate outside controlled airspace while current air traffic remains unchanged, and should later be integrated into the next generation of controlled airspace.
"Safety is the top concern that people have with the idea of personal helicopters," says Professor Michael Decker, whose work has largely been in robotics and automation, especially within the field of health.
It's not hard to build something flying: It's hard to build something safe that works 200 days a year – that's the minimum we would need.
In planes and helicopters today, the autopilot functions as it does on the factory production line: it keeps things ticking over through the easy bits but as soon as a thunderstorm crops up, or the plane needs to land, the highly trained pilot takes over.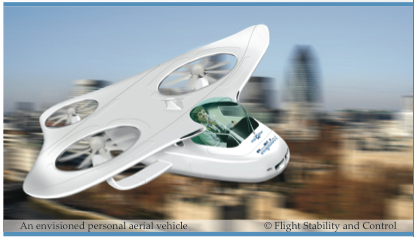 WHEEEE
The technical types at the Institut are leaving their partner universities to tinker around with better batteries and quieter engines and to ask questions like "Where in the city centre would everyone park their 250kg miniature helicopter" – and are more interested in how the things will be driven. And for a mass transport system it wouldn't be feasible to have the kind of time-intensive pilot training and checking schemes that are currently in place for light aircraft.
Professor Decker and his team are attempting to reconsider how automation could work and to get a system that would be able to manage the hard bits of the driving, for example, when the wind picks up.
The idea is that automation needs to be an option, if a thunderstorm happens... you can switch to full automatic mode. Early adopters would not accept full automation, they would want to fly and have the experience of flying.
As the MyCopter Mission statement (PDF) says:
the project will introduce new automation technologies for obstacle avoidance, path planning and formation flying, which also have excellent potential for other aerospace applications. This project is a unique integration of social investigations and technological advancements that are necessary to move public transportation into the third dimension.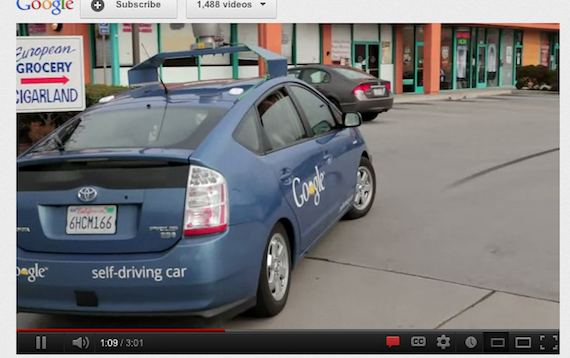 Lessons learned from robot helicopters could change how public transport works
Automated driving is not just a tiny helicopter problem, it is a sticking point for travel innovation generally: and core to the problems inherent in Google's big transport idea – the self-driving car.
On the topic of self-driving cars, the stakes are a little lower – you're unlikely to fall from the sky to your death (and be crushed to death by the heap of burning metal if you're not already toast) – but the question of how an automated system can deal with an "upsetting/unexpected event" remains. Decker says:
We have the same problem: how we get all the different things into the system. It's not just about the cars; it's about people walking around, motorcycling, about all these children walking around. In the air that's not a problem. That's why they are thinking about sticking GPS locators in children's school bags so that the cars know where they are.

It is also an insurance problem if the car thinks you want to do an emergency brake but you [don't]... and something happens: was it you, was it the car?
Don't expect the personal helicopter institute to come up with any cute models. They're thinking about how to make the robots better than us... at least at driving.
"It's very much not about building prototypes," Decker says, "it's about this cross-cutting enabling technology." ®