World+Dog goes ape for smartphone cases, add-ons
$20bn industry? Madness!
---
Sales of smartphone accessories will generate a staggering $20bn (£13bn) this year, a figure set to rise to $38bn (£24bn) by 2017.
Those are encouraging numbers for accessory makers such as Griffin Technology, which opened its first standalone store this month.
Smartphone owners spend an average of $56.18 (£35.65) on accessories for their communications device, says research firm ABI, which highlighted the fact punters splash more on smartphones than they do on regular handsets. This is hardly a surprise, though.
The figures show promise for the future of add-on manufacturers.
One such company, Griffin, opened its first retail outlet this week and yesterday I ventured down to the Westfield Mall in Stratford, London, to check it out.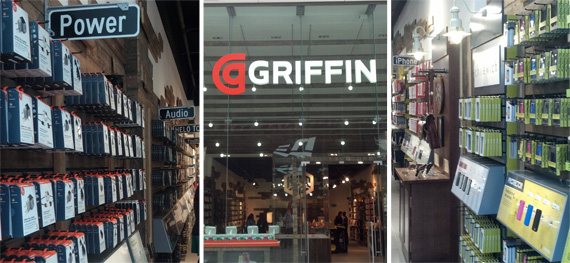 Of course, the store is dominated by iDevice accessories, but with stacked shelves of goodies from remote controlled choppers to tablet add-ons for nippers, there is plenty to tempt the punter to delve into their wallets.
If the store is a success, Griffin told us it will open more, and with ABI's predictions so impressively healthy, the company has every reason to be optimistic. We shall see. ®