This article is more than 1 year old
'Unbreakable' Samsung Galaxy Note II to take on iPhone 5
Harder, better, faster, stronger
Samsung will launch a Galaxy Note successor with an "unbreakable" screen this autumn.
The Korean giant is said to be readying its Galaxy Note II for a release this October in a bid to directly compete with Apple's next big smartphone offering, local site MK Business News reports.
According to industry sources, the Note II will pack an unbreakable slimline display even larger than than that of its 5.3in predecessor. It will also feature a longer battery life, a sturdier build and… drum roll please… a quad-core processor. I know, right?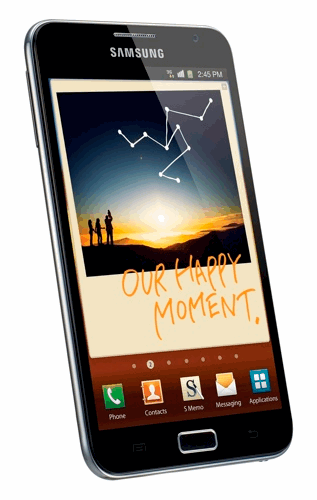 Something Note-worthy?
By the time it hits shelves, Google's next Android platform 'Jelly Bean' should also be available and the Galaxy Note II will settle for nothing less, apparently.
Whether it can actually compete with the next-gen iPhone is another matter, but for those of you who believe size matters, it'll certainly be something to consider. ®