This article is more than 1 year old
Larry Ellison buys island 1000x bigger than Branson's
No details yet on volcano, submarine dock etc
Billionaire CEO Larry Ellison has fulfilled the dream of mega-rich folks everywhere: he has just bought his very own island.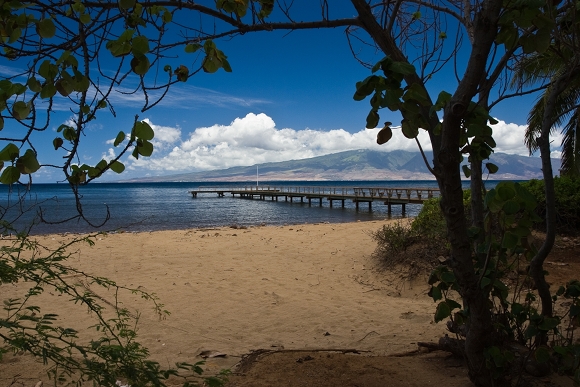 If you like piña colada... Credit: Hawaii Tourism Authority/Pierce M Myers Photography
The Oracle chief has snapped up the sixth-largest island in Hawaii, Lanai, in a deal with Castle & Cooke, a privately held conglomerate that had owned 98 per cent of the 141 square mile (365km2) island*.
Hawaii governor Neil Abercrombie said in a canned statement that the islands looked forward to welcoming Ellison.
"It is my understanding that Mr Ellison has had a long-standing interest in Lanai," Abercrombie said.
"His passion for nature, particularly the ocean, is well known specifically in the realm of America's Cup sailing. He is also a businessman whose record of community involvement in medical research and education causes is equally notable."
Castle & Cooke filed a transfer application with the Public Utilities Commission on Tuesday to sign the island over to Ellison. It didn't say exactly how much Larry was buying the island for, although it did mention "hundreds of millions of dollars", and other media reports put the price tag at between $500m and $600m.
The list of what Ellison will get on the island is long, but includes two Four Seasons resorts, two golf courses, over 88,000 acres of land, interest in a solar farm and some utility companies.
"The buyer anticipates making substantial investments in Lanai is looking forward to partnering with the people of Lanai to chart the island's future," the application said.
The firm is seeking interim approval on the deal by 26 June. ®
*Branson's Necker Island measures a paltry 0.115 square miles (300,000m2, or 74 acres).