This article is more than 1 year old
Philips 46PFL9706T 46in 3D smart TV
Inspired by the eyes of a moth
Review Philips TVs have long been synonymous with technical ingenuity. From an evangelical support of HD Mac and PAL Plus, through to the launch of 21:9, the brand has never shied away from pushing the televisual envelope. At least in the short term, that tradition looks set to continue under the stewardship of its new owner, TP Vision. The 46PFL970T reviewed here is another example of Philips invention.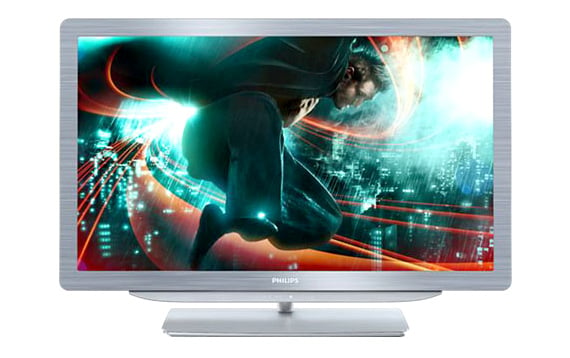 Smart thinking: Philips' 46PFL9706T 3D LED TV
This 46in set sports a "moth eye" filter, so-called because the screen has been designed to mimic the non-reflective properties of a moth's peeper. In nature this helps said insect stalk prey, but here it's used to reduce the impact of ambient light, producing better contrast with less haloing.
Amazingly, it works – but there's a caveat. The filter requires extreme care, so much so that Philips supplies a proprietary cleaning solution to remove any thumbprint smudges. This fragility makes the screen a questionable purchase for those with young families.
Sun screen or moth balls? Filtering overview of the non-reflective display
With its brushed aluminium cabinet and thick, rimmed bezel, the 46PFL970T is more substantial than many of its paper-thin rivals. Some, but not all, of its 43mm depth can be attributed to the Ambilight Spectra XL mood lighting embedded in the frame. The set also accommodates full-array LED backlighting, rather than just edge-mounted LEDs.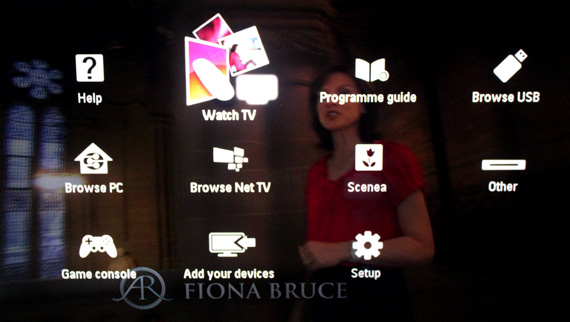 A decent array of Smart choices available
Functionality is good. The set connects to Philips Net TV portal – where you'll find BBC iPlayer, YouTube, Acetrax and Vimeo amongst others - and it does a solid job handling multimedia files from USB. AVI, MKV, MPE, MP3, WMA, WAV, AIF and AAC all play. Across my network, the set lost the ability to unwrap MKVs. Wi-Fi is integrated.