This article is more than 1 year old
Choose Smarter: Ten… Class 10 SDHC Cards
Sharp cards
Lexar Professional 600X UHS-I

The Professional family leads Lexar's wide range of Flash-based media. The Professional 600X SDHC UHS-I range uses UHS-I (Ultra High Speed I) technology. The UHS-I controller has a bus interface speed of up to 104MBps, making it the fastest category of card available with some very impressive transfer rates. Lexar quotes 90MBps read speeds.
Bundled with the card is a download offer for Image Rescue 4, a really useful piece of software which aims to recover lost or deleted photo and video files.
The Professional 600X SDHC UHS-I is undoubtedly extremely fast but you pay a hefty price premium for the privilege.
Reg Rating 80%

Price £35 (16GB), £60 (32GB)
More info Lexar
PNY Professional Series

It may be a new name to some but PNY has been in the consumer electronics market since 1985. The company offers a huge range of memory products, including a long line of Flash media.
Its family of high-speed SDHC cards, for instance, consists of four product lines, from Class 4 cards up to the extremely fast UHS-I products.
The first of the Class 10 range of cards is the Professional Series, with 8GB, 16GB and 32GB capacity. All are rated at 133X (20MBps) for both reads and writes.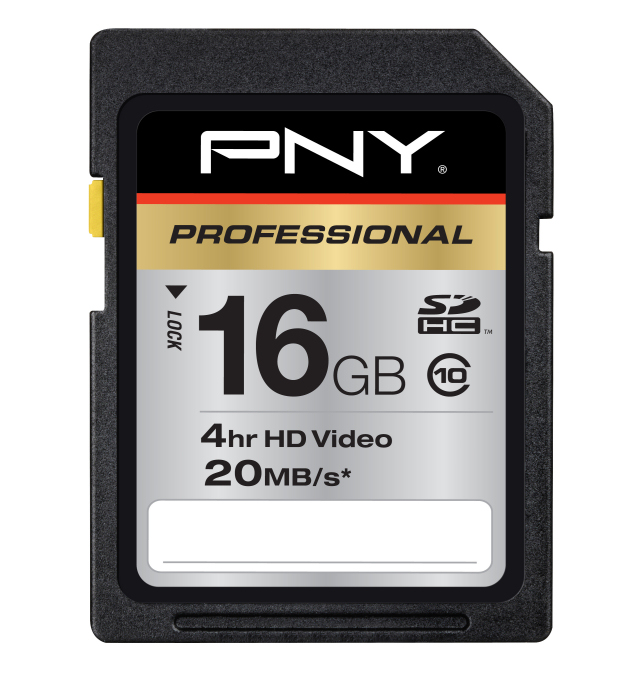 Reg Rating 75%

Price £18 (8GB), £30 (16GB), £50 32GB
More info PNY
Samsung SDHC Plus

We've all done it: dropped things that really should be better looked after, such as hard drives (ouch) and SSDs (nothing to fear). If you are similarly accident prone, then perhaps one of Samsung's SDHC Plus range is the card for you.
Samsung has given the NAND chips a coating which makes them waterproof (ideal for underwater cameras), shockproof (up to a colossal 1.6 tons) and even X-ray proof.
The cards even look better than your average SD card as they have a metallic finish. And they also have pretty good performance to boot: Samsung gives the cards 24MBps and 21MBps speed ratings for reads and writes, respectively. Capacities don't extend very far, though.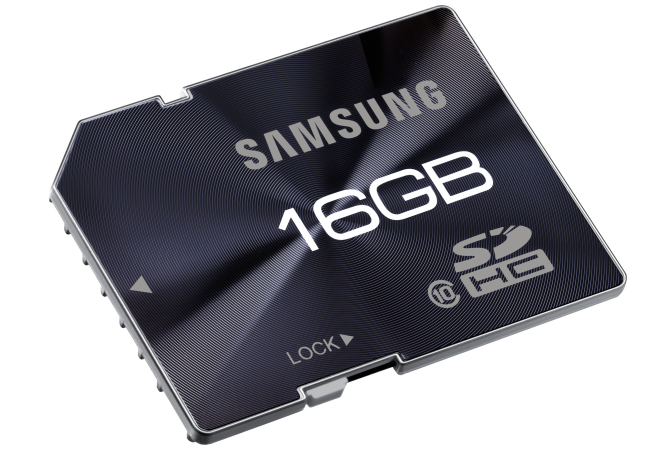 Reg Rating 85%

Price £18 (8GB), £40 (16GB)
More info Samsung