This article is more than 1 year old
Choose Smarter: Ten… Class 10 SDHC Cards
Sharp cards
Samsung SDHC Essential

Samsung has taken the NAND chip protection of the Plus series and introduced it into cards a little lower down the food in the Essential series.
It has to be said that this particular series is a little odd when it comes to speeds and capacities. The only capacity that is Class 10 rated is 32GB, and if you don't have the budget or for some reason don't want that much capacity, the next capacity down is 16GB, which is a Class 6 card.
The solitary Essential Class 10 card has a quoted read speed of 24MBps and a write speed of 13MBps.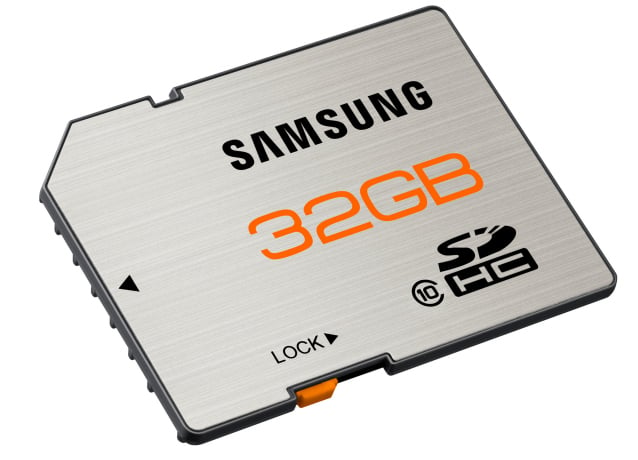 Reg Rating 80%

Price £35 (32GB)

More info Samsung
Sony Expert Class 10 UHS-I

You would expect a company with such a vast range of digital cameras and camcorders to have a pretty extensive range of Flash media to support them. Sony doesn't disappoint, with four ranges of SDHC cards alone, from entry level up to the super-speed Class 10 UHS-I jobs.
Sony recommends the Expert SF-UX range for continuous shooting in RAW or JPEG formats with DSLR or SLT cameras, or for when shooting in full HD or 3D with higher-end camcorders. Sony quotes a read speed of up to 94MBps for the SF-UX series.
Sony provides free downloadable file-rescue software, which is the first such package to support AVCHD and 3D files.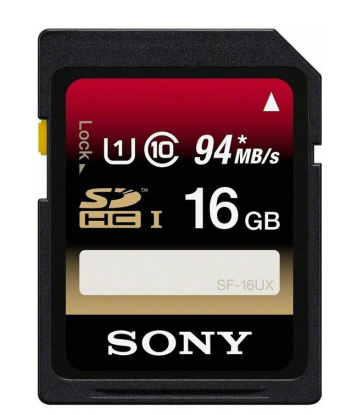 Reg Rating 80%

Price £19 (8GB), £39 (16GB), £79 (32GB)

More info Sony
SanDisk Extreme

It is no great surprise that as a giant of the Flash memory business, SanDisk has what looks like a bewildering number of products based on Flash memory.
Even at second glance it is a very impressive portfolio, with no less than six product lines of SDHC cards, three of which – Ultra, Extreme and Extreme Pro – include the company's Class 10 cards.
The Extreme (SDSDX) series consists of cards with 4GB, 8GB, 16GB and 32GB capacities and up to 30MBps (200x) read/write performance.
SanDisk backs the cards with a limited lifetime warranty.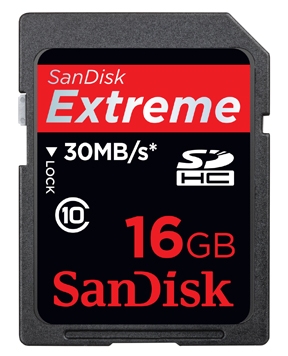 Reg Rating 85%

Price £15 (4GB), £20 (8GB), £25 (16GB), £53 (32GB)
More info SanDisk