Samsung has confirmed it will investigate claims that its Galaxy S III Android smartphone may be susceptible to overheating, causing damage to the case and the devices within.
The Korean giant said it was alerted to the potential problem by online reports and pictures of a heat-damaged S III. It is attempting to get hold of the device in question for a detailed examination.
The pictures show burn damage near the S III's micro USB port, well away from the handset's battery.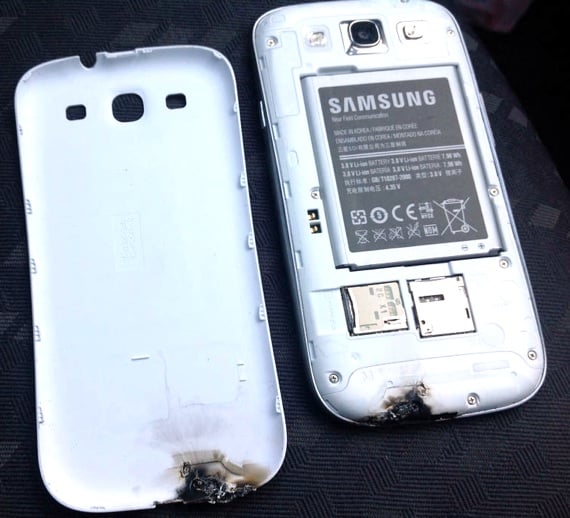 "Samsung is aware of this issue and will begin investigating as soon as we receive the specific product in question," it said in a statement.
"Once the investigation is complete, we will be able to provide further details on the situation." ®
Similar topics