Sony taps bug peepers to kill gloss-screen glare
Fly's Eyes Wagner inspired?
---
Love the colour reproduction of glossy screens but hate their reflectivity? Sony may have the solution: a film capable of ensuring the former yet massively reducing the latter.
Presented at this month's SID conference - an international gathering of screen specialists - the Sony tech, developed by its chemicals division, takes its inspiration from the eyes of the common moth: it sports a regular array of concave and convex lenses.
The upshot: light from the LCD or other panel beneath the film is guided straight to the eye, but light from external sources is channelled away from the viewer.
Side-by-side snaps of panels sporting the new film and others that lack it show a clear improvement, but even with two glossy films it's not hard to fine a spot good for one panel and bad for the other.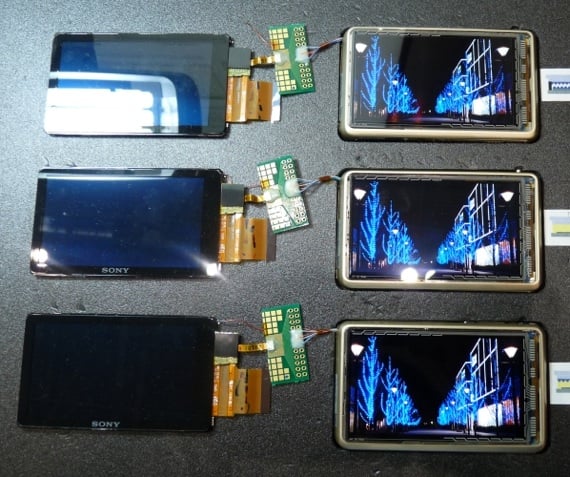 Source: Nikkei Tech-on
But reports from folk who saw the Sony film demonstrated suggest that, yes, it makes a big difference to the reflectivity of external light without reducing the amount of light emitted by the display itself.
Sony's technology isn't unique - today we review a Philips TV that has a moth-eye filter of its own. The Philips version requires very careful cleaning - to the extent that the company supplies a special cleaning cloth with the set.
It's not known whether the Sony system has a similar limitation, but since Sony is suggesting its tech has a role in touchscreen smartphones - gadgets that will be fingered much, much more than a TV panel should be - it would seem not. ®
Similar topics
Narrower topics