Review Its name alone could be enough to suggest the origins of Lollipop Chainsaw. It's a title that somehow immediately resonates with Suda51's Grasshopper Manufacture Inc, whether you knew it was one of its titles or not.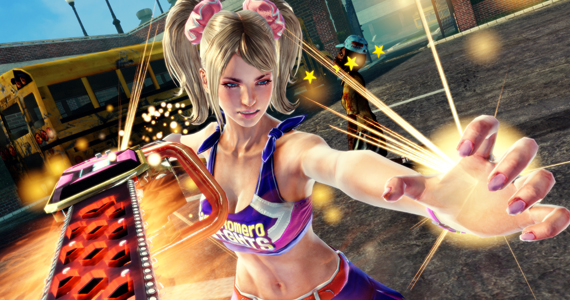 Bright squeeze
With his studio already responsible for the "out there" experiences that are Killer7, No More Heroes and Shadows of the Damned, Lollipop Chainsaw largely struts its stuff to the same tune, offering controversy, lashings of ultra-violence and good old-fashioned fun at every turn.
No prizes for guessing what its 18-year-old high school cheerleader heroine Juliet Starling's chief assets are either (I'm obviously referring to her health-giving lollipops and customised chainsaw, what were you guys thinking?), as she hacks through hordes of zombies. The unfortunate victims of noxious gases leaking from "Rotten World" and for whom there is no cure other than the blurred edge of a chainsaw.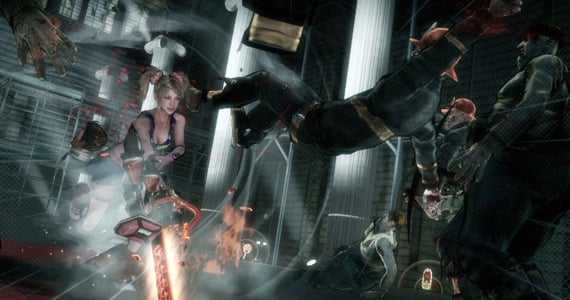 "There's a hose pipe ban on, don't ya know!"
Happily it just so happens that Juliet is not only possessor of chainsaw, pony tails and miniskirt, but also of an inner power. Hence, zombie slaying is just another part of her "oh-so complicated" teenage existence – as is the fact she soon finds herself carrying about the decapitated and magically reanimated head of Nick, her one true love.
Hopefully, you'll have grasped by now that Lollipop Chainsaw isn't a game that takes itself overly seriously. That said, Juliet herself might well prove divisive, in that she's essentially everything you'd expect your average young male gamer to crave for in a woman – and don't the developers just know it?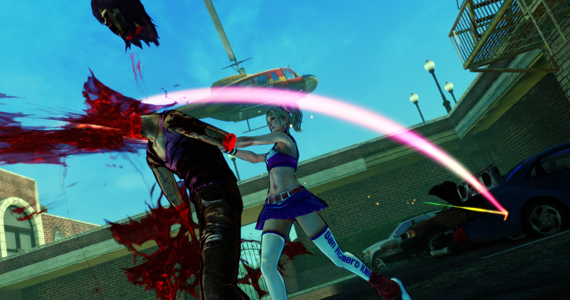 Heads will roll
The usual PC agitators might also be quick to point out that the decision to have her expose her knickers at every opportunity – not to mention have her enemies refer to her in highly derogatory ways – isn't exactly the ideal means by which to promote equality between the sexes.
Sponsored: Webcast: Ransomware has gone nuclear