Nintendo has revealed an larded-up 3DS handheld console with a display almost twice the size of its predecessor, although the absence of other improvements has left fans up in arms.
The Nintendo 3DS XL ups its two display sizes from 3.53in and 3.02in, to 4.88in and 4.18in, respectively.
Battery life has been improved marginally, with users now able to get up to six and a half hours out of their 3D games, rather than the previous maximum of five hours.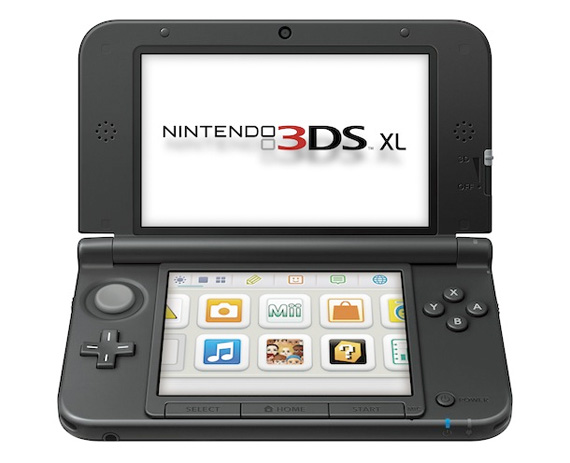 In terms of enhancements, though, that's pretty much it and fans aren't exactly impressed. While each display is much larger, their resolution remains exactly the same, but what really baffles is Nintendo's decision to drop a second analogue stick.
Shortly after the 3DS was originally launched, the company pushed out a peripheral to attach a right-sided thumbstick, a feature most adoptees had highlighted as a needed renovation.
Even games such as Kid Icarus are designed for use with a second stick, so its omission here is a strange one, particularly as the peripheral for the first 3DS doesn't appear to fit the XL model. We assume there'll be an extra-large version of that peripheral on the way soon, then.

The Nintendo 3DS XL goes on sale on 28 July with an RRP of £199, although it can be pre-ordered on Play.com for £20 less. In the US, the console will retail for $199 (£128). ®