Something for the weekend, Sir? When I first got into this journalism lark in the late 1980s, the exploding nature of the personal computer market would force the hand of IT companies to reveal products far in advance of their intended launch date.
Such was the race to give the appearance of being cutting-edge, they sometimes found themselves announcing products that existed only in diagrams on a boardroom flipchart. Surprisingly often, nothing ever came of these vapourware products: the engineering challenges of their mass-production proving uncompetitive and their technologies absorbed into other projects or sold off by liquidation administrators.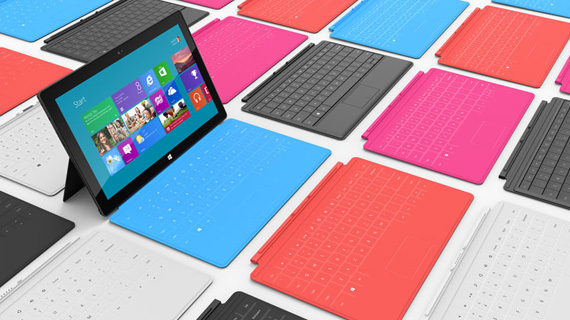 Microsoft's new keyblet
I don't wish to suggest that Microsoft Surface is truly vapourware, but surely it's suspicious that it's announcing a product that no one's going to be able to buy for half a year.
One supposes that Microsoft intends to create a buzz and get us talking about their forthcoming (new) foray into tablet computers. Yet the problem with jumping the gun - apart from the 'false start' accusations that lead on from this metaphor - is that commentators are left with a void to fill. Lacking a physical product to test, all we can do is talk bollocks based on conjecture.
This, as you know, is my specialty.
First, let me say that I don't care a hoot about the provenance of the name 'Surface' - ho-ho, it used to be a table, so fucking what? Making fun of a name tells us nothing about the product.
Take 'Metro'.
"We call it Metro because it's modern and clean." Oh, and here's me thinking they called it Metro because it's populated by young Algerians brandishing flick-knives and smells of wee. It's just a word to put on the packaging and its actual meaning has no significance. After all, what does the word 'pod' have to do with playing MP3 files?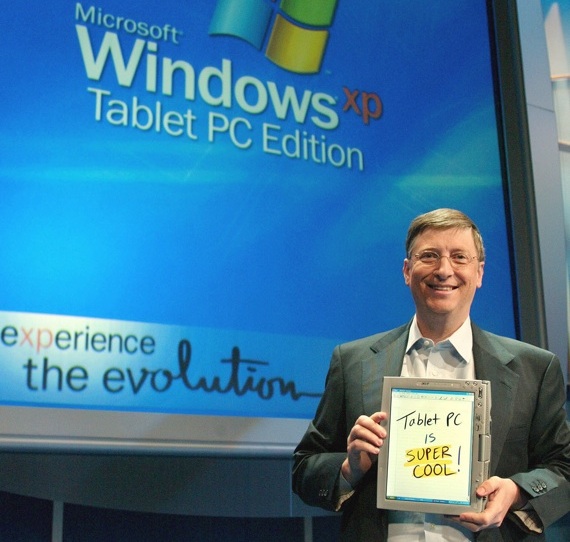 Doomed to repeat the mistakes of History?
What I find funny is how the marketing spiel is written for products that don't exist, because the writers have no choice other than to make a big deal of nothing in particular.
"The addition of the Micro SD card slot means you can bring your entire movie and music collection with you on vacation." What, it plays VHS videos and C90 cassettes?