This article is more than 1 year old
Ten... active camcorders
Shoot to thrill
Product Round-Up Focus in on the camcorder market and you'll find a boom in active compacts underway. Despite the ubiquity of video in smartphones, there's plenty of demand for pocket shooters that are more rugged and versatile than the average mobile. Typically, these compact cams are used to create clips for YouTube and social media sites, but there are also models to satisfy hobbyists. And if you want to shoot 3D, you can do that too.
JVC Everio GZ-HM960

Ignoring JVC's own eye-watering website shop price, this super compact Everio is model is typically available for under £400 and consequently becomes one of the cheaper routes into 3D videography. The catch is that the camera shoots 2D and post converts it for preview and playback on the autostereoscopic, parallax barrier touchscreen. You can also output directly from the camera in a 3D format to a compatible TV.
Of course, you can always remain two-dimensional if you prefer. Video is recorded in 1080/50p AVCHD to the 16GB onboard memory or an SD, SDHC or SDXC card. Image processing is achieved using the brand's Falconbrid engine, and HD GT optics; 2D image quality is excellent. At the heart of the camcorder is a 10.62M (back-illuminated) CMOS sensor. The camcorder sports a 10x zoom, which can be goaded with some sensor jiggery-pokery to 15x. Image stabilisation is provided, alongside face detection and exposure control.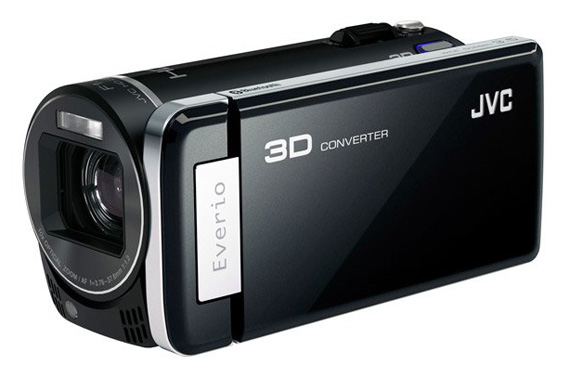 Reg Rating 80%
Price £700
More info JVC
Kodak Playsport Zx5

Despite Kodak's troubles the company's camcorders are still readily available on Amazon and the like for under a ton. The Playsport Zx5 is another dust and dip-proof model – submersible to 3m with an underwater correction setting to boot. Pocket-thin at 17.7mm, the hard shell (available in white, red or black) protects against drops up to 1.5m. At the business end there's a 5MP CMOS sensor and some stopgap memory, only to be used when your SD/SDHC card is full.
On the debit side, the screen is small at two inches and there's no integrated USB arm. MPEG-4 video can be shot at 1080p/30 or 720p/60, alternatively you can record in widescreen VGA. Battery life is good at around two hours. There's a limited digital 4x zoom, basic stabilisation and some picture processing modes. You can also make simple edits in-camera, or grab stills from your footage.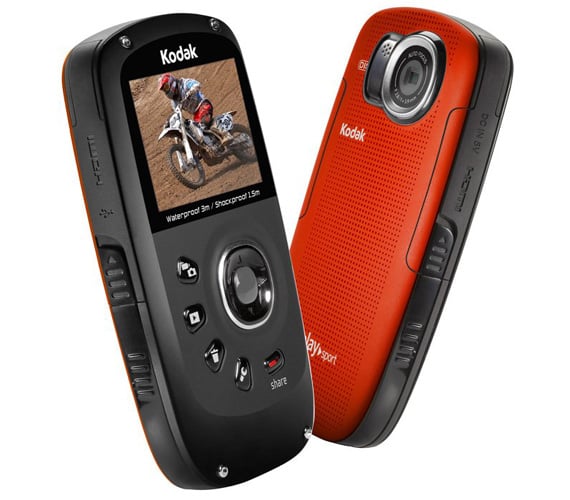 Reg Rating 75%
Price £109
More info Kodak