Apple slapped with 75 lawsuits by staff of titsup French computer biz
Give us our Jobs back, say Fruit of Fury protesters
---
Apple was sued 75 times on Tuesday as former employees of reseller eBizcuss filed individual suits against the iPhone-maker in Paris.
eBizcuss was the biggest reseller of Apple products in France until the end of May, when the firm went into administration. In December the eBizcuss CEO Francois Prudent claimed that the financial woes of the reseller were a direct result of Apple's business practices.
Prudent said the fruity firm had withheld stock and prioritised its own stores. He filed a lawsuit against Apple but the suit was invalidated when eBizcuss went under. Now the reseller's former employees are taking matters into their own hands.
In the suits filed at the Prud'hommes tribunal, 75 former employees of eBizcuss have claimed that Apple was effectively their "co-employer" because it had such control over the business. The former employees are now demanding either new employment or extra severance pay.
Patricia Allouche told Le Figaro:
We consider [Apple] to be our employer, in light of the specifications that it imposed on us, because it sets the layout of shops, because it trained the salespeople and controlled the merchandising, etc.. and [because] 80 per cent of the products that we present are of the Apple brand. [translated]
Class action suits are not possible in France – suits can be taken in the interests of collectives but each claimant needs to be individually named – so the 75 employees each turned up to the court to present their claim.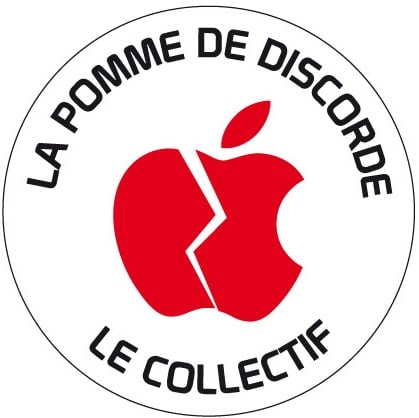 A group of these former employees have started a campaign called "Pomme de Discorde" – literally the Apple of Trouble, a phrase used to mean "the bone of contention".
The deadline for rescue bids for the collapsed firm passed this week. According to the financial press office for eBizcuss, CapValue, several bids have been received and the administrator will take a fortnight to weigh them up before making a decision. ®