Screen idols: higher resolution means better laptops
Got a fast CPU - where's my ultra-high res display?
---
Tablets outdo notebooks
If that was the only technology available to laptop manufacturers they might be forgiven, but tablets, including Apple's iPad and several Android slates, have IPS (in-plane switching) panels.
High-end LCD monitors also have IPS displays. These panels have a wider viewing angle than TN displays and more accurate colour reproduction, and can display 24-bit colour natively.
Try and find a mainstream laptop with an IPS panel, however, and you will be sorely disappointed. They tend to be reserved for mobile workstation notebooks with 15.6in and 17in screens rather than the much more common laptops with 15in screens or smaller. Why? Cost, mainly.
Try and find a mass-market laptop with an IPS panel and you will be sorely disappointed
IPS panels have a lower yield on the production line than their TN counterparts and so are more expensive to produce. Dell believes that the benefits of including them in smaller laptops don't justify the additional expense.
So Dell reserves IPS panels for users working in photography or graphic design or content creators who demand superior colour accuracy.
No peeping
Asus too takes the view that TN panels are good enough for most users and that moving to IPS is still too costly. Laughably, it has also claimed that wider viewing angles expose your work to prying eyes: peeking peepers don't need to stand so close.
Despite Asus's low regard for IPS panels, two of its most recent small-screen laptops do sport them. The Zenbook UX21A and UX31A both have IPS panels and will be available with resolutions up to 1920 x 1080 pixels. Where can you buy one? Er… you can't, but they are on their way.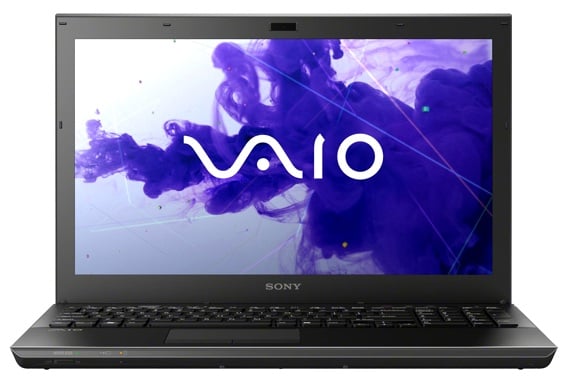 Sony's Vaio SE has one of the few Full HD IPS laptop LCDs
Sony's Vaio SE, however, is available now, costs less than a grand and has a 15.5in, 1920 x 1080 IPS panel. That is hardly the mainstream, but it looks like hopes of seeing an IPS panel in a sub-£500 laptop are unlikely to be realised in the near future.
There is better news on the way, however. Samsung is busy developing active-matrix organic light-emitting diodes (Amoled) screens for laptops. These screens, widely used in smartphones by Samsung, HTC and Nokia, have much higher contrast than TN displays and wider viewing angles.
As with IPS, however, production yields on the panel sizes needed for laptops are not great so costs are high.
That is likely to mean that, initially at least and probably until 2014 at the earliest, Amoled and its HD and touch-screen variants will be reserved for high-end laptops, as well as for smartphones and tablets. ®