Google brings HD sneezing pandas to UK: But why?
Gets out lipstick and wrestles the porker one more time
Analysis Google's TV venture has been an expensive flop so far – and proved catastrophic for partner Logitech. But can new, flashier hardware and a better delivery path make a difference? We'll be able to find out when the service is launched in the UK on 16 July.
Founding partner Sony provides the new hardware. The NSZ-GS7 is a bundle of a network media player and a sophisticated, dedicated remote control.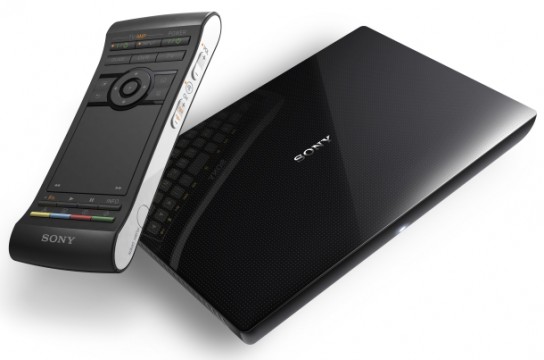 Sony's master blaster: no tape required
The media player is really a PC with a simplified UI, redesigned for this crack at the market, and the controller apes both a smartphone and an iPad – one side is a multitouch display, the other is a full keyboard. So the controller duplicates the smartphones and tablets already littering many living rooms. The service promises HD YouTube videos – Google's private network infrastructure supports the network. It's expected to cost around £200.
But having bared its backside at Hollywood for so long, confident that its own network is compelling enough already, there's no unique content accompanying the launch of Google TV in the UK.
Still, you can enjoy this:
YouTube has never looked so good.
Google also announced a voice-powered BluRay player for launch later in the year.
Google isn't alone in struggling to bridge the gap between internet and traditional TV. The YouView consortium, formerly Project Canvas, has delayed its launch again.
Today an increasing number of homes subscribe to a pay TV. Of those that don't, many already have a humble laptop plugged into the set, delivering licensed content (iTunes, Netflix, LoveFilm), unlicensed TV and movies sourced via torrents, or plain old internet novelties and music videos from YouTube.
Rather than using its muscle to fix the broken supply chain, as Apple did, Google is designing its hardware and content around it. Which isn't adding value, or solving any problems, but really more along the lines of putting lipstick on a pig. ®