eReader adoptees who miss the nostalgic niff of real paper books, can now coat their Kindles and Nooks in Paper Passion, a perfume that bottles the very scent of bookshops.
The Paper Passion fragrance captures the odour of a freshly printed book, its maker claims, so if you share the late Ray Bradbury's sentiments that e-books "smell like burned fuel", perhaps a splash of the scent is the incentive you need to make the digital switch.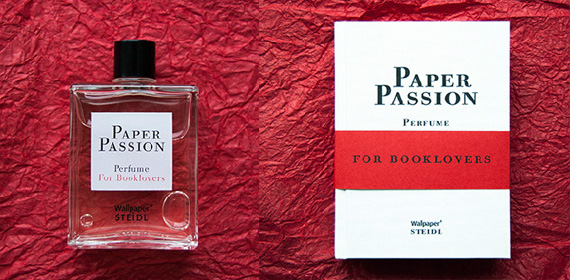 It may not have quite the same effect as a Jean-Baptiste Grenouille concoction, and any nerdy Apple fans are more likely to crowd round the stud who wears Cupertino "unboxing" cologne, but I'm sure there are plenty of bookworms out there who would be unconsciously lured to its literary seductiveness too.
The scent itself was created by perfumer Geza Schoen, who captured the odour as part of a Wallpaper* Magazine Handmade design exhibition in Milan. She says: "You have a book, you open it, there's a bottle inside and it smells of a book. It might be quirky, but the idea has a simplicity, a linearity."
Bottles of Paper Passion are now on sale and can be picked up for £70 each. Splash it all over. ®