The Beatles Yellow Submarine restored
At last, the Blue Meanies on Blu-ray
---
Review Long absent from video stores, The Beatles' trippy 1968 animation Yellow Submarine has been painstakingly restored for its Blu-ray debut. With the original elements in a perilous state of decay, the movie has been meticulously cleaned and repaired frame by frame. The soundtrack has also had a 5.1 DTS HD Master Audio makeover.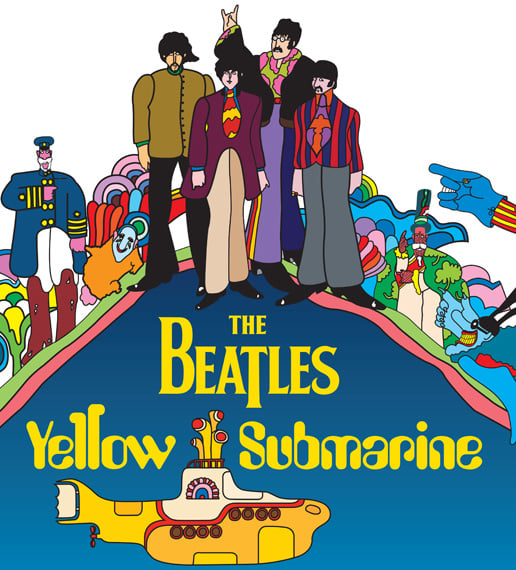 Renovated for Blu-ray and remixed for surround playback: The Beatles' psychedelic feast, Yellow Submarine
A movie more of its time it's difficult to imagine. Inspired by a 45rpm single, dutifully included on the Revolver album, Yellow Submarine has become a pop culture time capsule. Pixar's Chief Creative Officer John Lasseter sums it up in a contribution to the 16-page booklet which accompanies the disc: "Visually speaking, Yellow Submarine perfectly captures the antiwar, counterculture, psychedelic spirit of the 1960s," he writes, "It also embraced the exploratory spirit of the '60s in its use of experimental animation techniques."
Certainly the economic animation style, pop art sensibility, photo-collage and cut-outs (more commonly associated with Terry Gilliam's interludes from Monty Python's Flying Circus) make the movie fascinating modern-day viewing.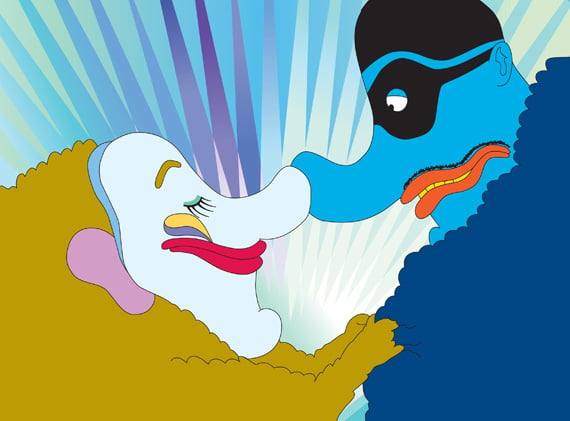 Clowning around with a Blue Meanie
You might have thought a film as seminal as this would have come lavished with extras, but the selection is surprisingly thin. There's a delightfully pretentious period featurette, called Mod Odyssey, which includes footage of the animators painting away in small studio in London's Soho Square during the height of the Swinging Sixties.
Also included are a handful of talking head interviews, including voice artists Paul Angelis and Geoff Hughes (the Beatles didn't provide their voices). The problem with the latter is that they're just too short, offering little more than fascinating soundbites. Frankly, we deserve more.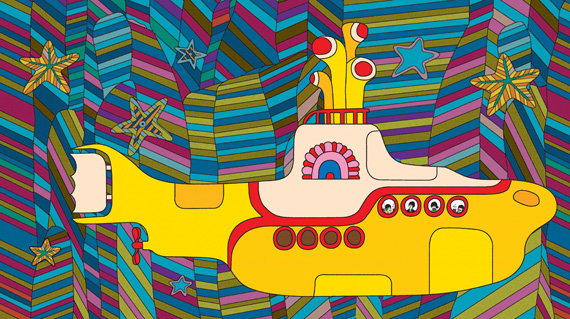 For a while back in the late 1960s a yellow submarine overtook the hovercraft as the preferred mode of transport
Thankfully, producer John Coates and art director Heinz Edelmann do get to natter on the commentary track. Coates contributes the most, offering some fascinating insights into the production. Apparently The Beatles were suspicious that the project was going to "Disney-fy them." They needn't have worried. Edelmann's recollections only appear over the final few chapters of the movie; he sounds uncannily like Werner Herzog.