Stonehenge WASN'T built by ALIENS - Boffins' shock claim
Actually symbol of complex farm-subsidy deal
---
Bone-digging boffins claim to have discovered the true purpose of Stonehenge - to mark the unification of feisty fighting farming communities who decided to lay down their battle-hoes and make peace.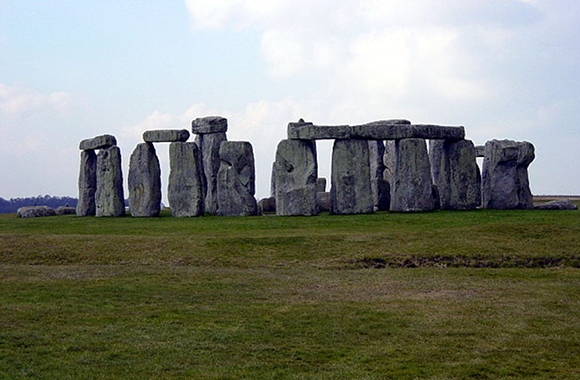 Teams from the universities of Sheffield, Manchester, Southampton, Bournemouth and University College London have all been working on the project for the last ten years, using not just the site itself but their knowledge of the era when it was built to figure out what Stonehenge really is.
The boffins rejected popular theories that it was inspired by the Egyptians, built or inspired by aliens or the site of a druidic temple in favour of the warring farmer theory.
"When Stonehenge was built, there was a growing island-wide culture - the same styles of houses, pottery and other material forms were used from Orkney to the south coast. This was very different to the regionalism of previous centuries," Prof Mike Parker Pearson from Sheffield Uni explained.
"Stonehenge itself was a massive undertaking, requiring the labour of thousands to move stones from as far away as west Wales, shaping them and erecting them. Just the work itself, requiring everyone literally to pull together, would have been an act of unification."
The boffins reckon the eight stones stand for different groups of Britain's earliest farming communities, with some of them coming from southern England and some from west Wales.
All the sun shining through the rocks significantly at Stonehenge is just something that was already there, the team said, which was why the prehistoric farmers built it there in the first place.
"The solstice-aligned avenue sits on a series of natural landforms that, by chance, form an axis between the directions of midsummer sunrise and midwinter sunset," the researchers said.
That's why Stonehenge's builders went to such a lot of bother, because the place already had some sort of significance to them.
"This might explain why there are eight monuments in the Stonehenge area with solstitial alignments, a number unmatched anywhere else. Perhaps they saw this place as the centre of the world," Prof Pearson wondered.
The Prof has written a book about the boffins' findings called Stonehenge: Exploring the greatest Stone Age Mystery. ®