UK DVR maker TVonics has gone into administration. The maker of Freeview HD recorders, including the DTR-Z500HD and DTR-HD500, was placed in the hands of Bell Advisory on 12 June. And, though it's been in administration before and survived, back in 2008, things don't look good this time round.
A spokesman confirmed today that the staff have been laid off; several have already found new jobs. The administrator is also looking to dispose of the stock, so it seems unlikely that the company will be sold as a going concern, or that there will be any further support for people who have already bought the products.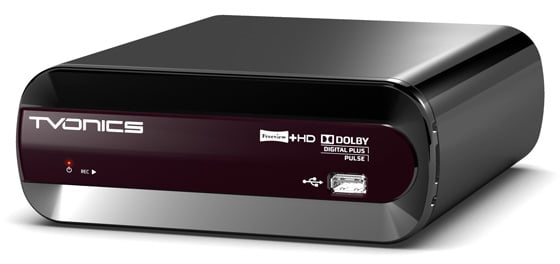 Punters looking for a bargain may be able to snap one of TVonics' DVRs up if the eventual buyer of the stock passes on their savings – and with handy features like BBC iPlayer support on Freeview HD, a built in HDMI switch and an uncluttered interface, the kit could be worth having if the price is right.
But there won't be any warranty support beyond your usual rights with the retailer. Folk who've bought already and have problems will similarly have to fall back on their consumer rights, rather than hoping for any fixes.
One group of users that may be feeling particularly hard hit is the partially sighted. It was only a couple of months ago that TVonics, working with the Royal National Institute for the Blind (RNIB), launched a version of the DTR-HD500 with text-to-speech, allowing the box to read the programme guide and menus to users.
A spokesperson for the RNIB told The Register: "The company has been a great support in our bid to bring about a sea-change in accessibility," and confirmed that the box is still available from the organisation, adding "our customers are able to call our Helpline if they need support."
Firmware to add text-to-speech functionality to existing TVonics units was still available on the TVonics site at time of writing, but we'd advise you to grab it fast if you want it. ®
The RNIB helpline number is 0303 123 9999.