Ultrabook makers take the Ivy Bridge path
Intel sets the rules
---
Extreme Hardware Intel launched quad-core versions of its Ivy Bridge processor in April but held back on dual-core versions, apparently to sell out its Sandy Bridge dual-core chips. With the dual-core Ivy Bridge CPUs out this month, PC makers are already starting to announce notebooks based on the new architecture.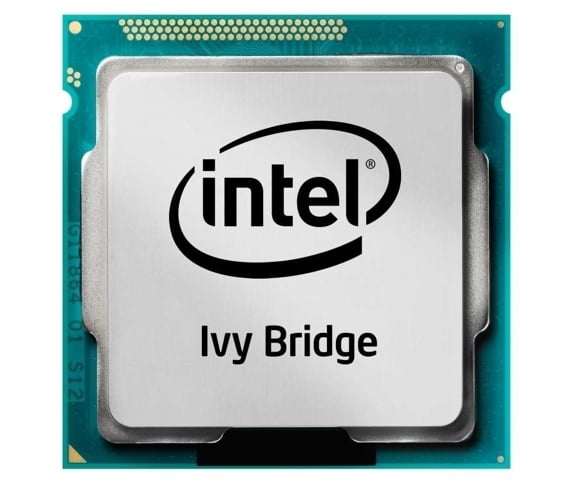 First, a recap. Ivy Bridge is a 22nm version of Sandy Bridge, Intel's previous processor family. The quad-core chipsets released in April each have four 64-bit x86 processor cores, a memory controller and a GPU on one silicon die. Each core has 64KB of Level 1 cache and 265KB of Level 2 cache. All four cores plus the GPU share 8MB of Level 3 – or "Smart", as Intel calls it – cache.
Key to Ivy Bridge are tri-gate 3D transistors. These have a single gate stacked on top of two vertical gates, providing three times as much surface area for electrons to travel on. This reduces electron leakage and cuts power consumption.
Intel claims: "The additional control enables as much transistor current flowing as possible when the transistor is in the 'on' state (for performance), and as close to zero as possible when it is in the 'off' state (to minimise power), and enables the transistor to switch very quickly between the two states (again, for performance)."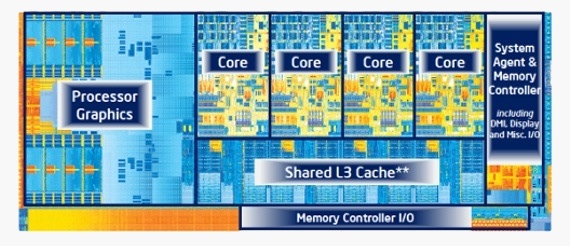 Inside Ivy Bridge
Ivy Bridge's integrated graphics have been beefed up, with support for Microsoft's DirectX 11 and 4K x 2K video resolutions. The chip also supports USB 3.0 and PCI Express 3.
Intel announced the first batch of Ivy Bridge dual-core processors at the end of May. They are all Core i5 and Core i7 models – the i3 versions are due for launch later this year.
Among the batch are four chips destined for Ultrabooks. These slim, lightweight notebooks must conform to a strict(ish) Intel spec. Intel's protoype Ultrabook featured a 13.3in, 1,600 x 900 display, 4GB of RAM and a 240GB solid state drive, and weighed 1.4kg. Intel reckons commercial versions of the same spec should retail for $1,000-$1,100, although it hopes prices will eventually drop as low as $599.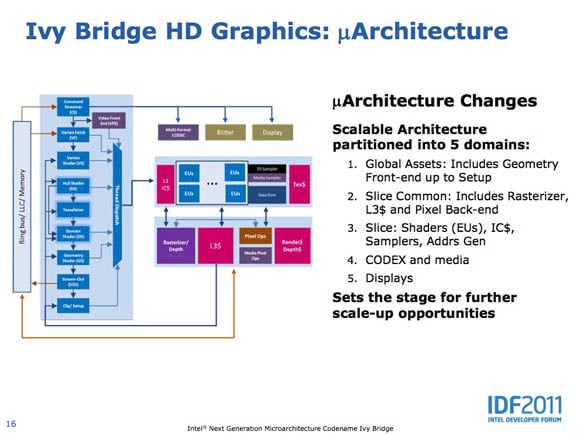 To carry the Ultrabook monicker, notebooks must have either USB 3.0 or Thunderbolt ports, have Intel Protection and Anti-Theft enabled, and be able to load and run apps "responsively".