Microsoft reckons tablets will outsell standard PCs next year - and Windows 8 will be the catalyst for the shift.
"Everything used to be desktops, now 60 per cent of PCs sold are laptops. Next year, tablets will outsell desktops," forecast Microsoft's Antoine Leblond, head of its web services operation.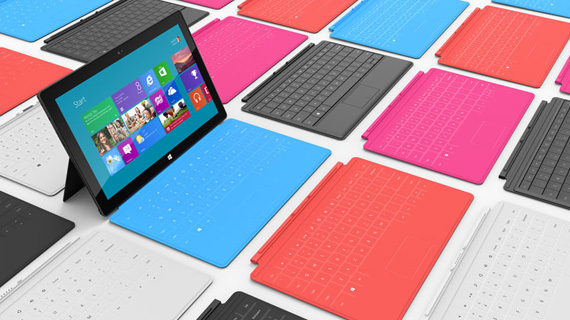 Talking at the company's TechEd Europe event, Leblond reiterated that while Windows 8 is geared for tablet use, it can be used on desktops and laptops just as well.
"Windows 8 is an old and new bet," he said. "Windows 7 was really rooted in the last generational change of Windows, which was Windows 95. Windows 8 is a generational change in Windows. But it's still Windows. Everything you could do before, you can still do in Windows 8."
The Redmond man talked up his firm's reimagination of Windows from the OS to the chipset, with focus on preserving battery life a key factor. After all, "we're moving towards a world that's battery powered" and the future is clearly in the tablet domain. Perhaps that was another reason behind Microsoft's decision to launch its own-brand tablet. ®