iOS App of the Week When the iPad was first launched it was very much considered to be a device for content consumption, rather than a proper computer that could be used for work. Apps like Bento show that the iPad is, in fact, a very practical work tool.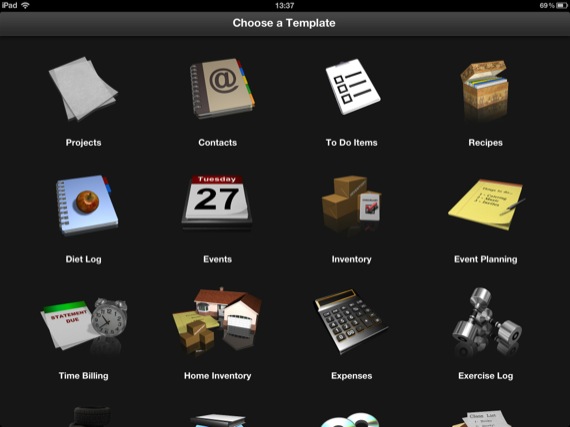 Choose a template...
There's been an iOS version of the Bento database for a while, but the original app was little more than an offshoot of the Mac version. It could only exchange data with its parent program and couldn't really function as a standalone database program for most users.
Bento 4 for the iPad starts by correcting that weakness. It can still sync directly with Bento on the Mac, but now has the ability to export data as .CSV files.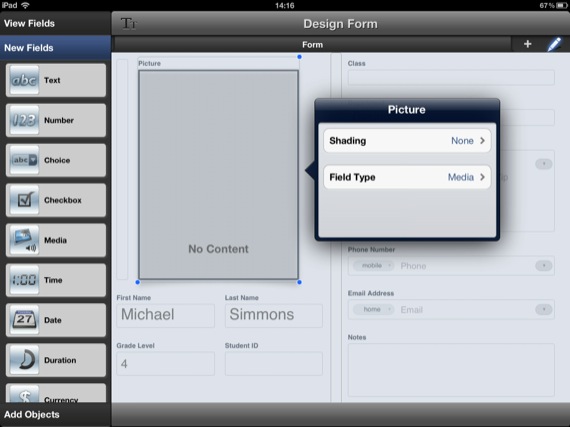 ...and edit it to fit your data
The app's interface has been substantially overhauled too – so much so that version 4 is for the iPad only, with the original version 1.x app still available separately for the iPhone. As well as the standard form view that allows you to view individual records, there's a new Table view that displays the contents of your database in tabular spreadsheet format.
This allows you to quickly browse through multiple records on screen, and you can also sort through records or customize the Table view simply by tapping on the top of a column. You can also perform some quite complex calculations using the new calculator mode that's built into the app.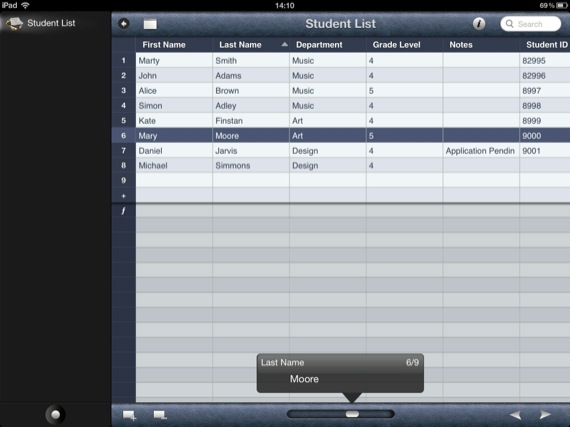 The new table view
There's also a Split viewing mode that divides the screen in two and displays tabular data on the left-hand side of the screen, along with a close-up view of the currently selected record on the right. And, to keep your data safe, Bento 4 allows you to encrypt individual fields, such as telephone numbers or addresses.
The end result is something that feels like a genuine database application, rather than the modest add-on that Bento 1.0 was. Corporate users might prefer the FileMaker app that is also available for iOS, but Bento 4 is a simple yet versatile database app that will appeal to home users, as well as many small businesses and other organisations. ®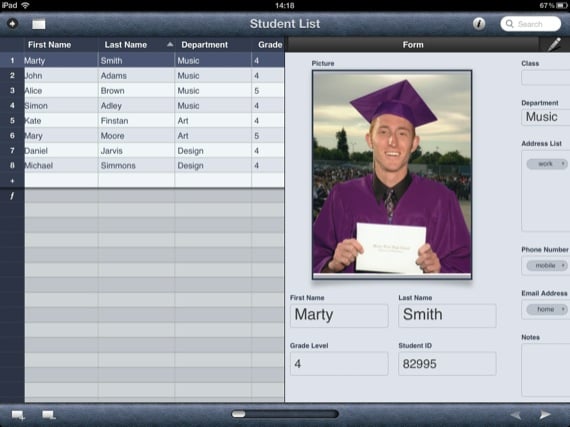 The split view
More iOS App of the Week Winners

Over 40
Magnifier
HMRC Tax Calc
Vyclone
Run, Zombies!
SoundBrush

FileMaker Bento 4
It's no Access, but Bento 4 stands up as a useful database that can share data with desktop computers.
Similar topics