This article is more than 1 year old
Buy Smarter: what you need to know about... optical disc drives
Laser sharp storage
Specialist drives
There are two types of DVD disc which don't get the exposure they deserve. DVD-Ram is a rewritable 4.7GB disc which to Windows machines looks like a high-speed, high-capacity floppy. Once fitted, no special software is needed to write to and read from the device.
The duty cycle of a DVD-Ram disc is much higher than for DVD±RW and is often rated at 100,000 read/writes. DVD±RW typically supports about 1,000 read/writes.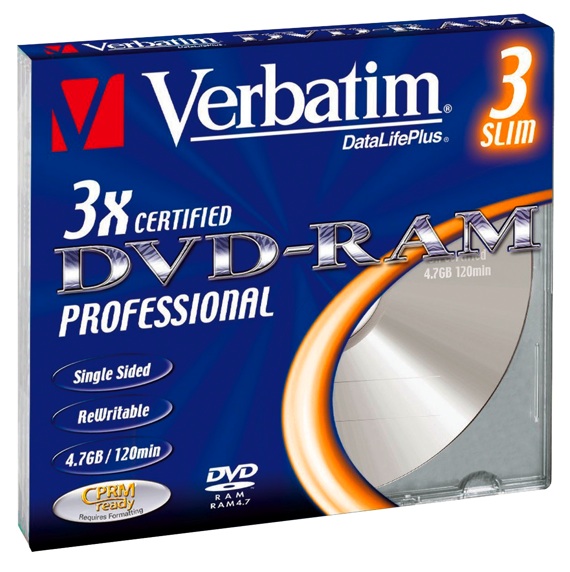 DVD-Ram is a useful alternative to the more commonplace DVD±RW format
Another more recent DVD format is M-Disc. This relies on special media, which its maker, Milleniata, claims is capable of taking permanent engraving of data. Regular DVDs rely on changes in dyes laminated in plastic to distinguish data '0's from '1's but these dyes degrade over time, making them unsuitable for long-term archival data.
M-Disc uses write-once discs but the "inorganic rock-like data layer" is physically engraved by a high-temperature laser. It requires a compatible drive to burn an M-Disc, and there are several LG models available which don't attract a premium price. Once burnt, the discs can be read on any reasonably up-to-date DVD or Blu-ray drive.
Optical drive speeds
Rather confusingly, optical drive speeds are quoted in multiples of a base speed. So you get 2x, 8x, 52x drives and loads of other multiples.
This would be fine if the base speed was the same for all drive types, but it isn't. The base speed for a CD is 1.2Mbps, for a DVD it's 11.1Mbps and for a Blu-ray disc it's 36Mbps.
So with current maximums, a 52x CD transfers up to 62Mbps, a 24x DVD up to 266Mbps and a 12x Blu-ray up to 432Mbps.
The "up to" is important, as it represents the best case and speed varies across the surface of the disc. As optical drives provide constant linear velocity, more data is written per second near the outside of the disc than near its centre, so for most of the time, the transfer rate will be lower than the stated maximum.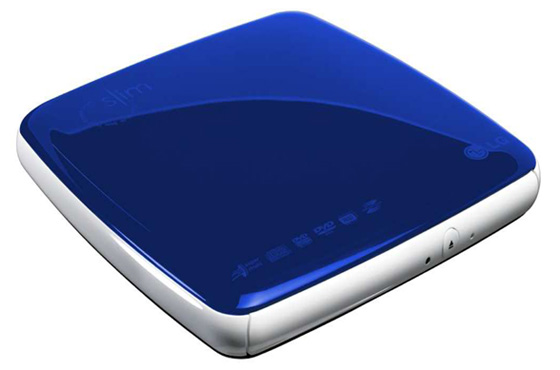 Optical drives also come in portable forms – handy for laptop owners
Although the theoretical throughput of a USB 2.0 connection is 480Mbps, in practice several factors can lower this figure and this type of link can become a bottleneck if connecting a fast external Blu-ray drive to a device. If you are going for a very fast drive, a USB 3.0 connection is a better choice.
Bear in mind, too, that the top speed of a drive doesn't guarantee the same speed in use unless your blank discs are also capable of that speed. A 4x DVD disc is likely to write at 4x, even in a 24x DVD drive.
And finally…
These days, most DVD and Blu-ray drives are Sata devices, but if you are upgrading an older PC you may need to fit a Parallel ATA IDE device.
These are still available, but there are also inexpensive converters that plug into the back of a drive to connect a Sata device to a Pata controller or vice-versa. ®