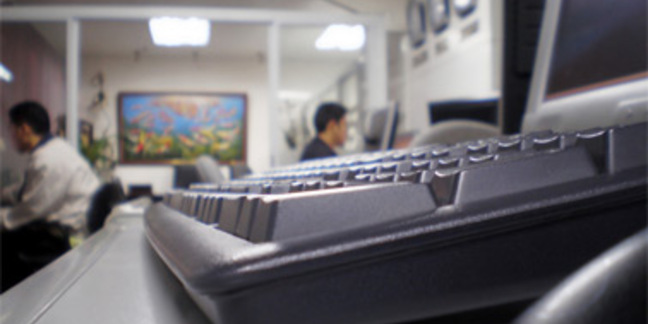 Capita IT Services is forging ahead with immortalising redundancy-threatened UK staff in a series of publicity photos. But there is one department the company isn't sending a lensman along to: its service desk in India.
The outsourcing biz held a conference call with staff at the Ruddington office in Nottinghamshire yesterday to identify workers willing to appear in corporate marketing material. While some employees were happy to feature as a centre spread, others said it was insensitive to use workers facing the axe.
And some believe the photo shoot was cynically scheduled to take place before axed staff clear their desks in order to beef up the number of UK bods pictured in the snaps - a point dismissed by Capita.
The company said during the call that a photographer will visit the Ruddington office tomorrow and depending on the reaction from departments, take photos on a "case by case" basis.
The firm was also asked whether or not there are plans to send a snapper to its service desk in India. The response was no. A spokeswoman confirmed to The Channel "there are no plans for that at the moment". She refused to expand further on reasons for this.
It is understood workers in the UK were told on Friday whether or not they were redundant - just prior to the end of a statutory 90-day consultation on 30 June - but that number is believed to be a fraction of the 400 staff Capita originally put at risk in March.
One Capita man suggested as few as fifty to sixty heads will leave the organisation in total.
Sources claimed that the reaction from some customers to the outsourcing deal was negative - certain UK support roles are to be off-shored to the existing operation at Pune, India.
Capita's spokeswoman refused to answer specific questions about the number of lay-offs but issued this statement: "On Friday, 29 June, we completed a 90-day consultation with our employees. We have updated them on our current position and will continue to provide them with local level support." ®
Sponsored: Webcast: Ransomware has gone nuclear