This article is more than 1 year old
LG 55LM960V 55in Smart TV
Olympic champion?
Review The 55-inch LM960V is nothing if not formidable. LG has packed its new flagship LED with every digital doodah it can muster, and at £2,700, has priced it uncharacteristically high. This, the brand is clearly saying, is a telly to challenge the best there is – it's worth paying through the nose for. In some ways, it's right.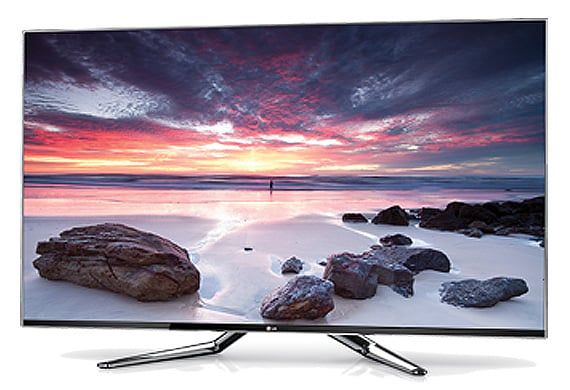 Nano technology? LG's 55LM960V Cinema 3D LED Smart TV
Also available in moderately more affordable 47in guise – and soon as an eye-wateringly expensive 84-incher – your money buys gorgeous design, advanced picture processing and an enviably high standard of finish. 
The set sports two tuners: Freeview HD and generic DVB-S2 satellite. The latter can be used to view Freesat's gratis channel bouquet, unfiltered by EPG niceties. If you want to point you dish elsewhere, miscellaneous FTA digital channels of foreign origin can also be yours.
The set also comes with two remotes: the standard offering and an uprated Magic Remote pointy-stick with integrated mic, for playing casual games and web browsing.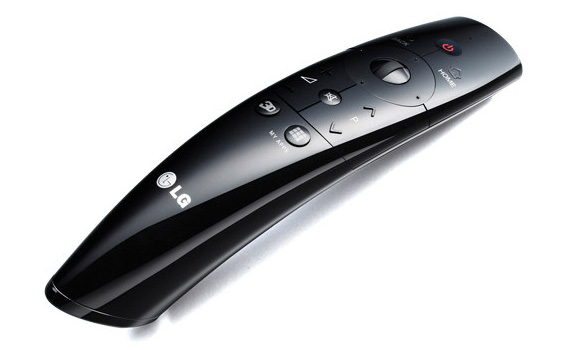 Fuss-free remote
The 55LM960V features access to LG's on-line portal from a newly refurbished gateway. A clean and distinctive user interface neatly separates premium IPTV content, such as the BBC iPlayer, YouTube, Acetrax and Lovefilm, from streamable 3D demo footage, apps and network sources.
To make co-existence with other devices as easy as possible, DLNA compliancy is wrapped up in LG's SmartShare trappings. This simplifies connectivity, particularly with mobile devices. Indeed, I was soon browsing my LG-P920 Smartphone for music and movies, from the TV over a Wi-Fi Direct connection. Even Dynamo would admit that's a good trick.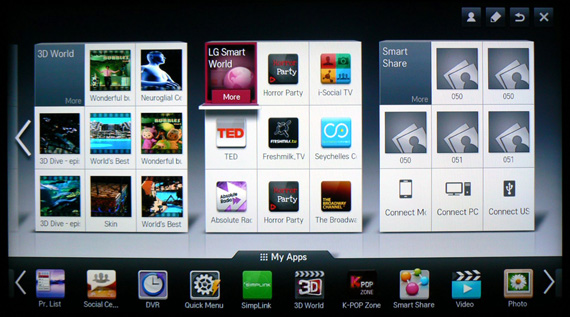 User interface is well laid out
This screen is also generous with multimedia files, be they on a mobile device, USB or from a networked nas. File support is uniformly good, with all popular suffixes unwrapped, including MKV.