This article is more than 1 year old
Blizzard coughs to boring Diablo III conclusion
F**kin hunt
Blizzard admitted flaws with Diablo III this week and conceded the game failed to keep players engaged for as long as they might have expected.
"We recognise that the item hunt is just not enough for a long-term sustainable end-game. There are still tons of people playing every day and week, and playing a lot, but eventually they're going to run out of stuff to do (if they haven't already)," said Blizzard in a statement on the game's official forums.
"Diablo III is not World of Warcraft. We aren't going to be able to pump out tons of new systems and content every couple months," it confessed.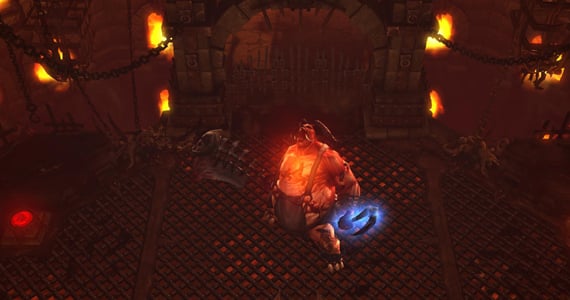 Glowing nowhere
The developer sheepishly acknowledged much-needed improvements are far from ready too and upcoming patches for Diablo III will not address the endgame issue.
"Hindsight is 20:20 I suppose," Diablo's spokesperson added, "but we believed pre-release that the item hunt would be far more sustainable, and would work to be a proper endgame for quite a while. That didn't turn out to be true, and we recognise that."
It's rather rare for games developers to confess to producing a weaker-than-expected product. Even those behind Duke Nukem Forever stuck by the title in the face of heavy criticism. ®