This article is more than 1 year old
China reveals new strategy of stockpiling rare earths
We don't need no steenkin' WTO
Tech supply chain jitters are set to resurface after it emerged that China has begun the strategic stockpiling of rare earth minerals.
State-run business title the China Securities Journal broke the news, but didn't elaborate on exactly when the programme had begun.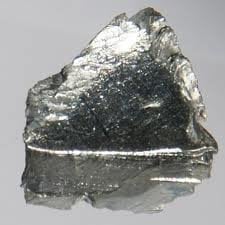 China produces 90 per cent of the world's
rare earth minerals...
Buying up and hoarding supplies of the precious minerals will help in times of scarcity, which could be just around the corner given China's long-term strategy of reducing the quantity of rare earths it mines. Prices of rare earth minerals over the past year have dropped significantly, prompting some to speculate that this is a strategic move to drive them up again.
The government enacted new regulations last week limiting production according to a strict quota system, and called on law enforcement agencies to clamp down on any illegal mining in the country, the paper said in a separate report.
The news will be met with some trepidation by the technology industry, which relies on many of these rare earth minerals to produce its wares.
The US, Europe and Japan have all filed complaints to the World Trade Organisation (WTO) over what they claim is a deliberate attempt by China – which produces 90 per cent of the world's supply of rare earths – to throttle supply and drive up prices.
Last week they pushed for a resolution, requesting that the WTO set up a dispute settlement panel to decide on their claims.
"These materials are key inputs in a multitude of US manufacturing sectors and American-made products, including hybrid car batteries, wind turbines, energy-efficient lighting, steel, advanced electronics, automobiles, petroleum and chemicals," said US trade representative Ron Kirk.
"It is vital that US workers and manufacturers obtain the fair and equal access to raw materials like rare earths that China specifically agreed to when it joined the WTO."
For its part, China claims it is scaling back its mining efforts for environmental reasons and to conserve supplies.
A China Daily report from April claimed that the country now has just 30 per cent of the world's reserves, down from 50 per cent a couple of years ago. ®