This article is more than 1 year old
Facebook shuts down face recognition APIs after all
Never mind what we said three weeks ago
Less than a month after it was acquired by Facebook, face-recognition startup Face.com is shutting down its developer APIs and killing off its iOS app, in a dramatic about-face from earlier statements by its founder.
As of July 9, a notice on the Face.com homepage reads, "Face.com has been acquired by Facebook, and as part of this process, we need to close up existing products and services so we can focus on new products at Facebook. We're working with Face.com developers to transition as we wind down support for our APIs."
That's a markedly different tune than Face.com was singing when Facebook acquired it on June 18.
"Now, lots of developers use Face.com technology to power various apps and make wonderful products," Face.com founder and CEO Gil Hirsch beamed in a blog post when announcing that merger. "We love you guys, and the plan is to continue to support our developer community."
That "love" seems to have cooled under the Mark Zuckerberg regime, and the new plan is for Face.com to shut off its developer APIs over the next 30 days, according to an email sent to active Face.com developers and provided to The Register by the company.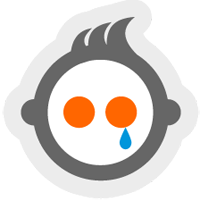 Mr. Face.com is saddened by the news
The email notes that "tens of thousands" of developers have signed up for keys to use the APIs, and that some have built products or even entire businesses based on the service.
So much for that.
Developers who need more than 30 days to transition off the service can file for an extension, the email says, and the Face.com team promises to "do what we can to allow you more time to transition."
At least one developer says that Face.com has granted him an extension until October 5 while he looks for alternatives to the Face.com APIs. The company even has some suggestions about that, as Face.com's Dan Barak writes in its user forums:
Regarding alternatives, OpenCV offers decent open source face detection and face recognition, and there are commercial face recognition SDK options available for integration. If you're developing a mobile app, check out iOS' and Android's built in face detection functionality.
Also on the chopping block is Klik, Face.com's app for iOS devices, which has been pulled from the iTunes store, effective immediately. Facebook seemingly has no online storage space to spare for current Klik users, either, as they have less than two weeks to retrieve their data before it is expunged.
"You can download photos you've been tagged in and photos you took with Klik until July 20, 2012," reads a notice on Face.com. "After this date Face.com will dispose of the data we collect in connection with your use of the KLIK app and will not be migrating data to Facebook. All your data will be deleted – no exceptions."
Just what the "new products at Facebook" that the Face.com team will be working on now is anyone's guess. But Zuckerberg & Co. have long been eager to increase the use of face-recognition technology on Facebook's massive user-contributed photo library – maybe a little too eager, as past efforts have landed them in hot water with EU privacy watchdogs.
Work there will doubtless continue. Just don't expect third-party developers to have access to the same tech. ®