Being direct
There are immediate advantages to using a direct image sensor like the Foveon. As there is no need to demosaic the final pixel output – a process necessary in conventional sensors that capture colour data onto one single mosaic-patterned layer. Futhermore, there's no need for an anti-aliasing filter – normally used to lessen the moiré effect of demosaic process but that lowers effective resolution. The images captured by the Foveon are naturally moiré-free and resolve more data detail than any other equivalent size sensor.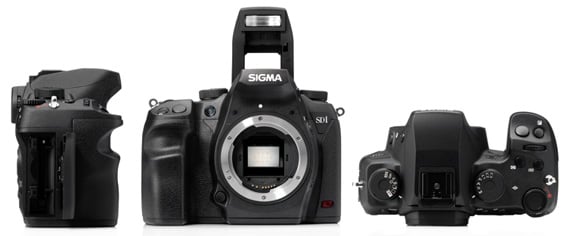 Sigma's utilises its own SA bayonet lens mount type in the Merrill
The upshot of the Foveon approach are images that have an incredible level of detail that outshines any other camera in this class and many full-frame models – at least at low sensitivities. The RAW files, in particular, are in a class of their own with perfectly balanced, natural colours and amazing definition. The JPEGs are also very well resolved in terms of detail and colour but seem to suffer from a consistent and annoying overexposure problem.
The main issue and the real stigma of this camera is that at higher sensitivity, anything from ISO 400 onwards, image quality deteriorates dramatically with unacceptable levels of noise appearing and with pictures generally falling far short of the standard of most APS-C cameras. The technical reasons behind this are too complex to summarise here but they are inherent to the technology employed in the Foveon.

Alloy body and weather sealed too
The peculiarity of a camera that produces top class images at low ISO speed and really poor results at higher sensitivity greatly limits its use in the real world. The SD1 is a camera that will work magic in studio or landscape photography but will be unsuited to most other fields.
Add to the high ISO noise problem the sluggish general operation, the slow and at times erratic autofocus system and the narcoleptic file writing speed and it becomes clear that this camera is not everyone's ideal imaging tool. The lack of any sort of creative filter, effect and video mode will also seriously reduce the SD1's allure for anyone but professional and seriously enthusiastic photographers.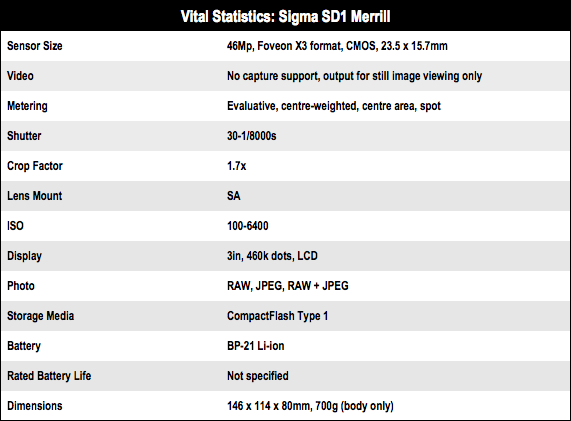 Sponsored: Ransomware has gone nuclear