This article is more than 1 year old
WikiWin: Icelandic court orders Visa to process WikiLeaks $$$
Financial ban lifted in Assange victory
WikiLeaks could be seeing an influx of funds after an Icelandic court ruled that Valitor, the local agent for Visa, broke the law when it stopped taking donations for the website.
The court found that Valitor had broken contract laws when it stopped accepting payments sent to WikiLeaks by Visa customers in July 2011. WikiLeaks estimates that move cut its funding by 95 per cent and cost it around $20m in lost donations, leaving it chronically short of cash.
"This is a significant victory against Washington's attempt to silence WikiLeaks. We will not be silenced," said WikiLeaks founder Julian Assange in a statement. "Economic censorship is censorship. It is wrong. When it's done outside of the rule of law it's doubly wrong. One by one those involved in the attempted censorship of WikiLeaks will find themselves on the wrong side of history."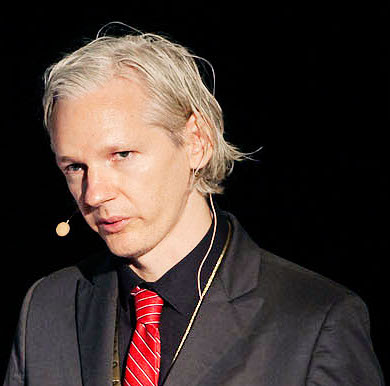 Can Assange now afford business class flights to Ecuador?
Valitor, formerly Visa Iceland, now has 14 days to restart processing payments to WikiLeaks, and if it fails to do so the court imposed a fine of 800,000 ISK ($6,203) for every day that is continues to refuse the website's payments. Valitor is reportedly planning to appeal the decision.
The ban was imposed after the US State Department cable leaks led Visa, Mastercard, Western Union, and PayPal to deem WikiLeaks unsuitable for their business. WikiLeaks has initiated legal action against them, pointing out that the companies are perfectly happy to allow payments for hardcore pornography, donations to bodies like the Ku Klux Klan, and support of online gambling sites that are illegal in the US.
Nevertheless, it's not clear if WikiLeaks will see an influx of money anytime soon. Opening the Icelandic end of the spigot is only part of the equation – Visa has to accept donations in the first place and there's no sign of any payment houses dropping the "economic censorship". ®