This article is more than 1 year old
Build a bonkers hi-fi
Aural fantasies
Product Round-up And lo the command came from El Reg to assemble a hi-fi so extreme, so "bonkers" that only oligarchs, rock stars and the sporting elite would actually be able to afford one. So, avoiding the obvious temptation to simply cherry pick telephone number hardware, I've assembled a sound system of such extravagant exquisiteness I actually want to buy it… Euro Millions win not withstanding.
Continuum Caliburn turntable

If like me, you've been holding onto old vinyl, perhaps storing it with ill-disguised contempt in the garden shed or loft, then you'll probably want something modest to play it on in your next super-fi system. Sure you could slum it with a Clearaudio Concept, priced at a derisible £1,650 or an EAT Forte S for £5,900 if you opt for the Makassar finish, but frankly that battered pressing of The Lurkers' Fulham Fallout (I have an appreciation for the classics) deserves better.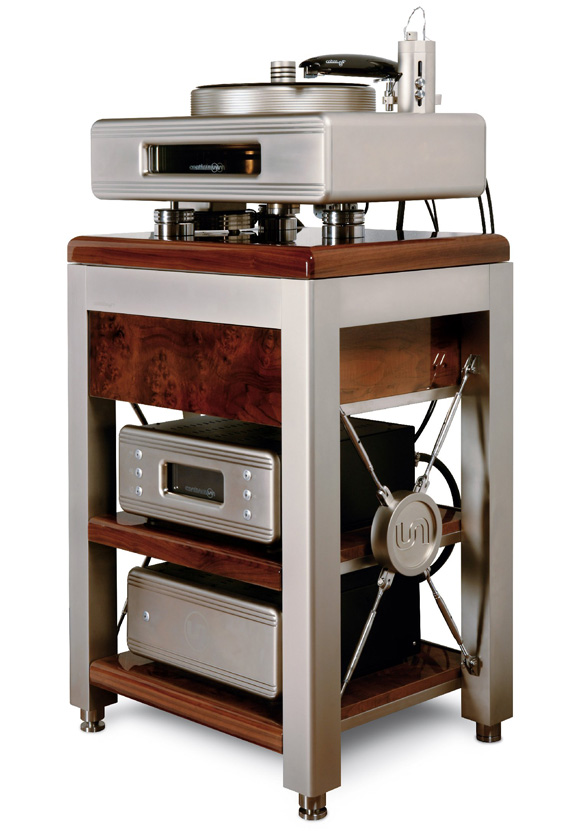 My advice is place an order for a Continuum Caliburn. Priced at a mere 120,000 notes, it's unquestionably the world's finest player of records – and at 40kg, probably the heaviest. The chassis is made of magnesium alloy and features a magnetically levitated platter driven by an impossibly smooth, 'zero cogging' motor.
Records are actually clamped to this floating platter by a silent vacuum pump; this ensures a completely flat surface for the large but light Cobra tonearm. Included in the price is the ingenious Castellon stand, which uses opposing magnetic plates and proprietary pneumatics to isolate the deck from unwanted vibrations; although I doubt it will be able to cope when I start pogoing around the room to Ain't Got A Clue.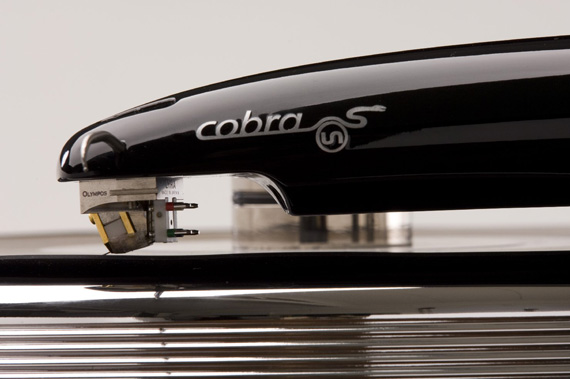 Paris Rating 100%
Price £120,000
More info Continuum Audio Labs