Imerge MS1-3D

Anathema to purists it may be, but you can't really create the ultimate hi-fi without specifying a media server these days. We all need a repository for rips and downloads, if only to kill time between our vinyl and CD sessions. My suggestion may also be contentious, as it's actually a multimedia device: the Imerge MS1-3D.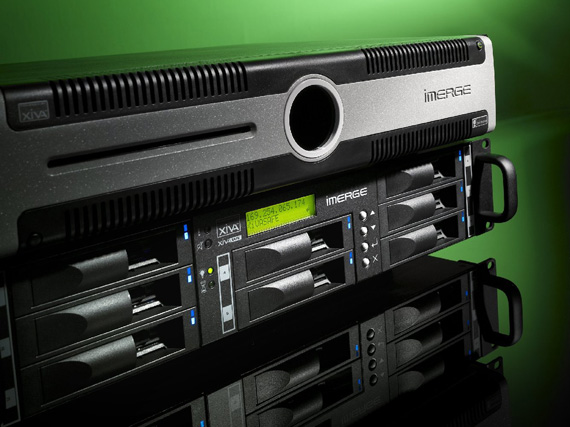 The UK company has a cheaper, dedicated audio server available (the £4k S4000) but it's limited to a miserly 500GB hard drive. The lookalike MS1-3D, on the other hand, is designed to work with the brand's XiVaSafe HDD storage system, which is not only massively expandable but offers industrial grade redundancy protection. Various configurations are available, from 3TB to 18TB.
The MS1-3D rips CDs as 320kb MP3s. While there's no provision for FLAC, a dual encode MP3 and FLAC upgrade is in development, to be made available as a firmware update in due course. Build quality is excellent, with Wolfson Delta-Sigma 24-bit DACs confirming a commitment to higher fidelity. Almost as an aside, the MS1-3D has an integrated music store, with a back-end provided by 7digital, the media giant part owned by HMV. DRM-free downloads are thus integrated directly into its library.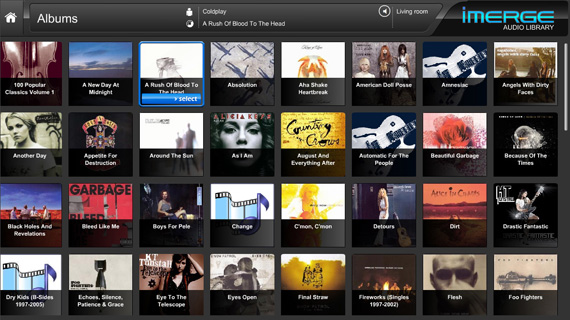 Imerge GUI: click for a larger image
Paris Rating 95%
Price £11,400
More info Imerge
Krell Evolution 402e stereo amplifier

To drive this fantasy hi-fi, I was momentarily tempted by a pair of Momentum monoblocks from Dan D'Agostino – £44k in a BOGOF deal. With distinctive copper heat sinks and sports car speedo, this debut design from the founder of Krell is spectacular in the extreme. However, after due consideration, I deemed it unnecessarily tarty.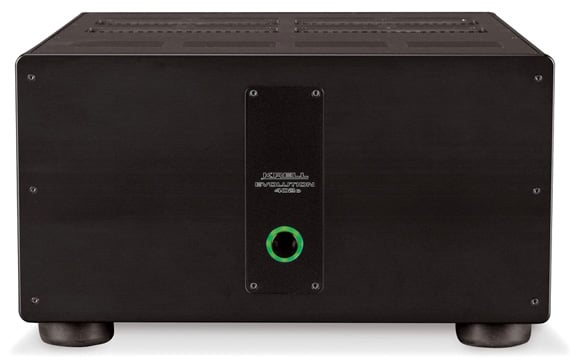 I wanted a stereo amplifier able to combine Kryptonian muscle with effortless, unimpeachable refinement. So I settled on Krell's Evolution 402e. Arguably, pound-for-pound, the finest stereo amplifier ever made, the £18,500 402e really shines in its ability to deliver incredible transients. Power output is rated at a monumental 400W into 8Ω; important as I plan on playing quite a lot of Kiss.
The amp boasts integrated high-current line conditioning circuitry, to guarantee power purity, plus Active Cascode Topology which spreads the voltage load across multiple transistors; this makes huge dynamics possible while keeping a lid on excessive heat.

Companion piece: Phantom II preamp
Partnering this legendary power amp I have Krell's new Phantom II preamp. With its brushed aluminum finish, it's a cosmetic match with the big Evo, and sports a separate power supply for each channel. The Phantom is best connected to the 402e using Krell's proprietary CAST interconnects, designed to minimise noise.
Paris Rating 100%
Price 402e stereo amp £18,500, Phantom II preamp £11,998
More info Krell
Sponsored: How to simplify data protection on Amazon Web Services