You fire me? I'll fire you! It ain't that simple really, but GM CIO Randy Mott, sent into the cold, cold outside by HP's then CEO Leo Apotheker from his HP CIO post, has announced GM will stop outsourcing IT, bringing it back in house. The big loser? HP.
Chief Information Officers (CIOs) control IT spend and Mott, the arch-consolidator of HP's 85 in-house data centres to just 6, is going to collapse GM's 23 world-wide data centres into just two according to Reuters. About 90 per cent of the US car giant's IT is outsourced on the basis that outsourcers can do a more cost-effective job than in-house IT departments.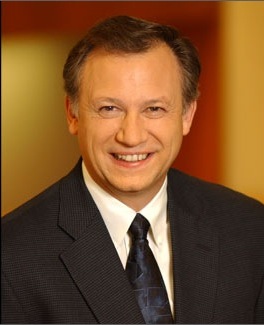 Randall D. Mott, GM CIO
HP, via its acquired EDS services subsidiary, bought from GM in 2008 for almost $14 billion, signed a $2 billion-plus outsourcing deal with GM in July 2010. At the same time GM signed outsourcing contracts with Capgemini worth $250 million. IBM and Wipro also provide outsourcing services to GM.
An outsourcer is unlikely to recommend consolidating data centres by reduction factors of 2x to 12x because that would destroy an income stream based on running data centres. It's inherently inefficient and inflexible in that sense.
Mott will streamline GM's use of applications, losing 40 per cent of them - about a thousand - off its list and moving to more standardised computing platforms. It will run four SW development centres in the USA, three of them new, and recruit thousands of new developers. The overall move will take up to five years.
It's likely to involve massive purchases of IT infrastructure, including servers, storage, networking and system software.
A faltering GM got a rescue loan from the US government in 2008 and went into Chapter 11 bankruptcy protection in 2009, emerging later that year, having an IPO in 2010 and becoming profitable again in 2011.
The IT outsourcing deals were a way of controlling IT costs. Mott clearly sees that bringing the IT boys back home is a way for GM to get more value from its IT by making it better at building the SW and IT infrastructures needed to make and sell cars, and developing the application systems faster with a more certain return on investment.
If other corporates, infected by the outsourcing bug and facing rising IT costs, start going the same way then the outsourcing boom is over and Randy Mott will become a CIO icon. ®