Review Judging by the lawsuits flying around, Samsung's Galaxy Tab 10.1 has been the only Android tablet to seriously worry Apple. Quite why is a mystery, because it has sold in nothing like the numbers of the iPad. Will the Galaxy Tab 2 10.1 prove more of a threat by being cheaper rather than better?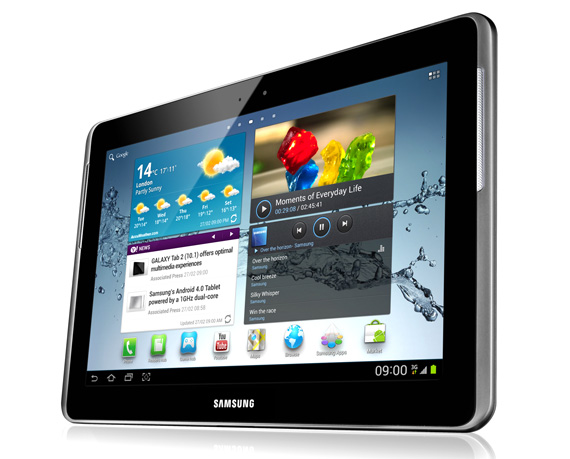 Take two: Samsung's Galaxy Tab 2 10.1
If that sounds like the Tab 2 has been demoted, it has. The top of the Samsung tablet tree is now the thinner, lighter and more powerful Galaxy Note 10.1 which also comes with S Pen support like its smaller, original incarnation. While sharing an obvious – and doubtless Apple-infuriating – resemblance to the Tab Mk. 1, the new 10in Tab is a little thicker and heavier despite only having the same sized battery.

Not as slim as the original 10.1in Tab
The extra thickness does make it more comfortable to hold than the original though and the smooth plastic back is pleasant to the touch. The power and volume controls have been thoughtfully placed out of harm's way on the top left if held in landscape or upper right in portrait.
Rather than quad-core power, the Tab 2 makes do with a 1GHz dual-core CPU and a TI OMAP4430 chipset – not the Tegra 2 rig used in the original Tab 10.1. In today's tablet market, that's like bringing a knife to a gunfight. Alas, I've no AnTuTu benchmark score for the first generation Tab to hand, so I can't tell you if the new machine's 4,800 is better or worse. Still, with Tegra 3 tablets like the Asus Transformer Pad returning scores of over 10,000 it's irrelevant.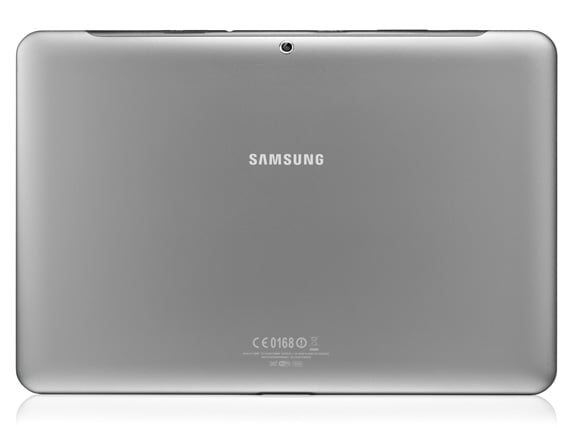 The camera performance leaves a lot to be desired
Certainly, the Tab 2's touchscreen interface does feel a little slicker than the original that ran Honeycomb. Yet that's more down to improvements in Android than any reflection on the device's inherent stump-pulling ability. It's perfectly clear that the Tab 2's PowerVR SGX540 GPU is less capable than the Mali-400MP used in the 10in Note – 3D games like Shadowgun lack the smoothness and reaction to touch found on Tegra 3 machines.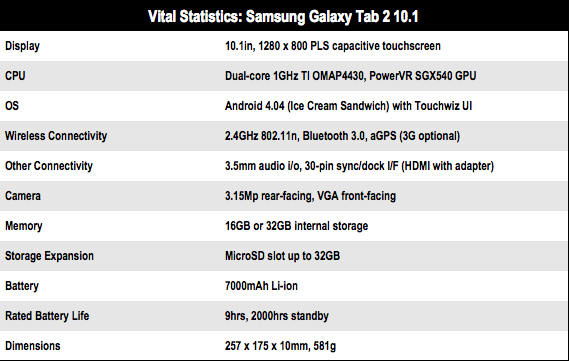 Similar topics