More evidence, perhaps, for the iPhone 5's not-far-off-now launch: European mobile network operators are eagerly ordering millions of nano-sized Sim cards.
Keen to avoid being stuck for suitable Sims - which happened when Apple launched the micro Sim-equipped iPhone 4 in 2010 - the cellcos are this time laying their mitts on as many of the next-generation, more easy to lose Sims as they can, the Financial Times claims.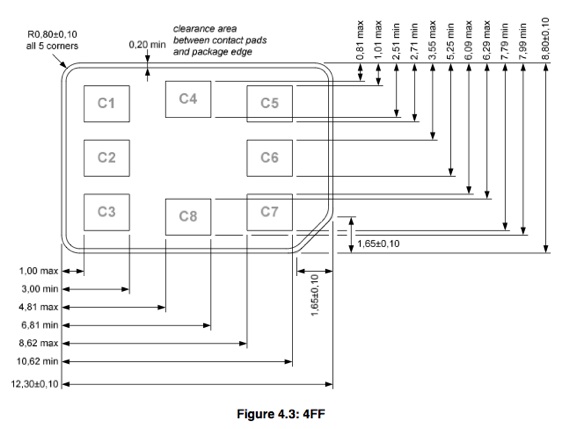 ETSI's fourth form-factor (4FF) Sim - aka the nano Sim
Their notion: when Apple ships the iPhone 5 over here, they'll be ready to sell it to upgrade-hungry punters.
Apple and Nokia were at odds earlier this year over the design of the nano Sim, with the likes of Google-owned Motorola Mobility and RIM suggesting a compromise design.
In the end, the European Telecommunications Standards Institute (ETSI) went with the Apple proposal: a 12.3 x 8.8 x 0.67mm Sim card that's 40 per cent smaller than the micro Sim but backwards compatible with the older design, to allow the new Sim to work in an adaptor-fitted old slot. Apple's suggestion was backed by many a European mobile network.
And now they're Hoovering up nano Sims in preparation, no doubt, for the iPhone 5 launch. ®