This article is more than 1 year old
Gamer fails STAM roll, dies after 40-hour Diablo III stretch
Way to go, dude
A sleep-deprived gamer has died after playing Diablo III for 40 hours without a break, prompting advice from developer Blizzard about moderating one's gaming habits.
A Taiwanese teen known only as Chuang booked himself into an internet cafe's private room on Friday and spent the next two days playing Diablo III, apparently without food or naps.
When an employee came in on Sunday morning to make sure everything was in order, Chuang was found slumped over a table, seemingly from sheer exhaustion. The gamer stood up after being woken but suddenly collapsed. He was rushed to hospital where he later passed away.
Chuang's death has yet to be explained, however authorities suspect it was caused by cardiovascular strain or a blood clot, a result of spending such long period of time sitting immobile.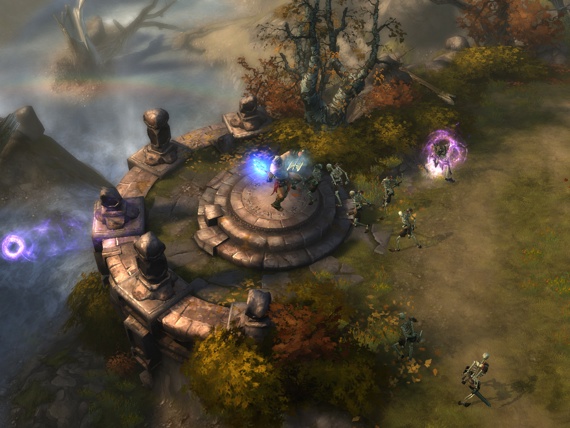 I see dead people
Then again, with Diablo III so repetitive towards the end of the game - a fact even Blizzard admits - perhaps the poor lad was simply bored to death, literally.
The developer released a statement in regard to Chuang's demise. "We're saddened to hear this news, and our thoughts are with his family and friends during this difficult time. We don't feel it would be appropriate for us to comment further without knowing all of the circumstances involved," it said, before commenting further:
"While we recognise that it's ultimately up to each individual or their parent or guardian to determine playing habits, we feel that moderation is clearly important, and that a person's day-to-day life should take precedence over any form of entertainment."
Earlier this year, another Taiwanese gamer was found dead beside an internet cafe' PC after a similar marathon stint on the popular League of Legends game. ®