Want an 84in (2.1m), 4K x 2K TV? Fly to South Korea next month and join the back of the line.
LG today said it was putting just such a 3840 × 2160 beast on sale in its native land, promising to ship the supersize screen, which integrates 2.2-channel audio - toward the end of August.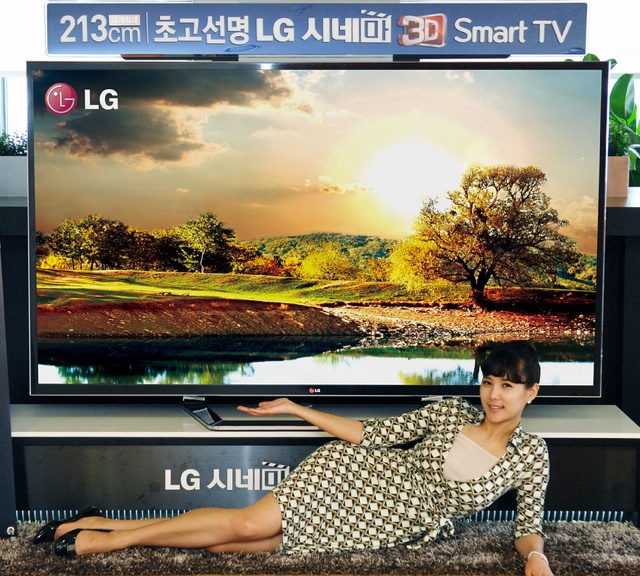 Mind you, you should expect to write a cheque for a sum in the region of KRW25 million (£14,000/$22,000). Delivery is extra, of course. Perhaps that's why LG doesn't expect to make and sell too many of them, forecasting a market of a mere 4m units by 2016 - and that's ultra-high definition (UD) screens from all vendors - up from 2900 this year.
Getting content on the thing is easy, though it'll all be upscaled 1080p material not native-resolution stuff - unless you happen to be a Japanese TV executive, perhaps, or a BBC mandarin. It'll do 3D at full HD too.
Moving it into your house might be tricky to - it's more than 2m across - but then if you can afford the telly, you can afford to have the odd wall knocked through. ®
Similar topics
Broader topics