Pentax K-01 16Mp APS-C hybrid camera review
Mirrorless maverick for grown-up lenses
Mirrorless camera sizes seem to be ever-reducing, yet the company that brought us the tiny Pentax Q, has now produced its antithesis. The Pentax K-01 is a big, rubber-clad, brick-shaped monster – a 16Mp APS-C interchangeable lens camera which rather defies categorisation.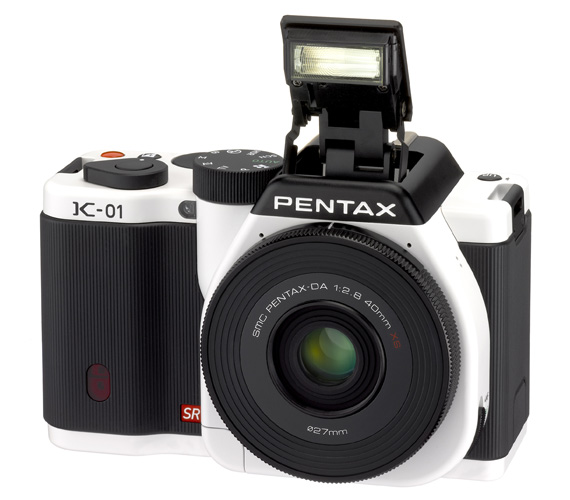 Hybrid heritage: the Pentax K-01 utilises the well-established K-mount for its lenses
Available in black, white and bright yellow, regardless of colour choice, the Pentax K-01 is sure to polarise opinion. Its unconventional body, styled by designer Marc Newson, is a bold, bravely minimalist construct. Its large, fat-finger-friendly controls lend it a welcoming, almost toy-like familiarity – a world away from the dull, black and often intimidating features of a DSLR.
To all intents and purposes, the K-01 is a standard, full-sized DSLR camera minus the viewfinder and its reflex components. Indeed, unlike compact system cameras – that demand a unique range of lenses designed specifically to fit the smaller form factor – the K-01 uses the standard Pentax K-mount which has been around since the mid-seventies.
Buy into this model and you can access a vast array of lenses, both new and second-hand which can be used without the need for a costly adapter. The disadvantage of this approach is that these lenses are much larger than their compact system counterparts, resulting in a far bulkier, heavier kit bag.
Optics aside, another advantage of the larger size is that it provides room for a much bigger battery, enabling the K-01 to shoot around 540 shots on a single charge. The best news, however, is that the DSLR with which the K-01 shares the vast majority of its specification is none other than the excellent K-5, the flagship Pentax model.
Consider that the K-5 is positioned against such giants as Nikon's D7000 and Canon's EOS 7D, and you'll realise that Pentax is aiming high with the K-01. Utilising a sensor very similar in performance to these high-end models, the K-01 delivers outstanding image quality and almost ridiculously good low-light results.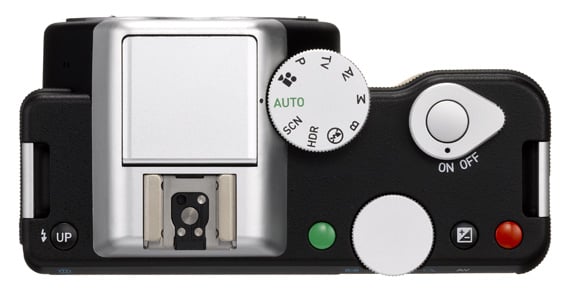 Fuss-free, finger friendly controls
Not only does it offer a maximum ISO of 12800 – which can be pushed to 25600 – but it does so with some of the lowest noise levels I've seen. At the lower end of the ISO scale, detail and sharpness are truly excellent. In terms of image quality alone, this camera is capable of producing better quality pictures than the vast majority of DSLRs and is worthy of its place alongside the serious enthusiast models mentioned above.